No Barca: Glandorf stays in Flensburg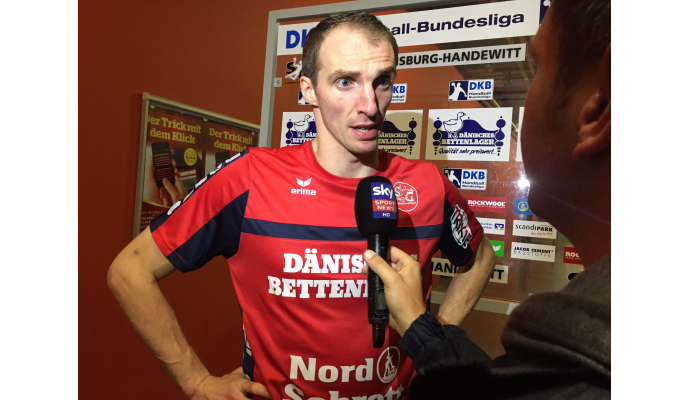 Photo: SG-flensburg-handewitt.de
Written by: Rasmus Boysen
Despite talks with the Spanish top club FC Barcelona, Holger Glandorf, has chosen to extend his contract with SG Flensburg-Handewitt with 2 years to the summer of 2019.
The SG Flensburg-Handewitt yesterday announced the next contract extension. The 33-year-old German right back Holger Glandorf has signed a new two-year contract until the summer of 2019.
"I have to feel very comfortable in a club, so I can do a good job. It was a great honour for me to receive an offer from, among others, FC Barcelona. But after weighing up together with my family, we have quickly come to the conclusion that the SG and the region are currently our home and we would like to live here for more years. The prospect of being able to continue working on and working with the SG after my active career was a big factor for my commitment," says Glandorf in the press release.
Managing Director of SG Flensburg-Handewitt, Dierk Schmäschke: "I have great respect for the decision of Holger to decide in favour of our SG Flensburg-Handewitt and thus against FC Barcelona. Holger never made any doubt that he would like to stay with the SG. I am glad that we have found a good solution together. This contract extension by Holger Glandorf is a great sign for our region and for our SG. "
SG head coach, Ljubomir Vranjes: "Holger Glandorf is one of the best left-handers in the world. I really wanted to keep him with us in the team. It is an honour for Holger to receive an offer from the Spanish top club from Barcelona and an even greater honour for us that he has decided to stay in our club. I am happy to have Holger two more years here at the SG, where he will help us with his goals and his highly professional attitude. "
Fact box:
Name: Holger Glandorf
Date of birth: 30.03.1983
Nationality: German
Position: Right back
Caps: 167 (576 goals)
Clubs:
–1999: Osnabrücker SC, Germany
1999–2009: HSG Nordhorn, Germany
2009–2011: TBV Lemgo, Germany
2011– SG Flensburg-Handewitt, Germany