Former player of Nantes becomes assistant coach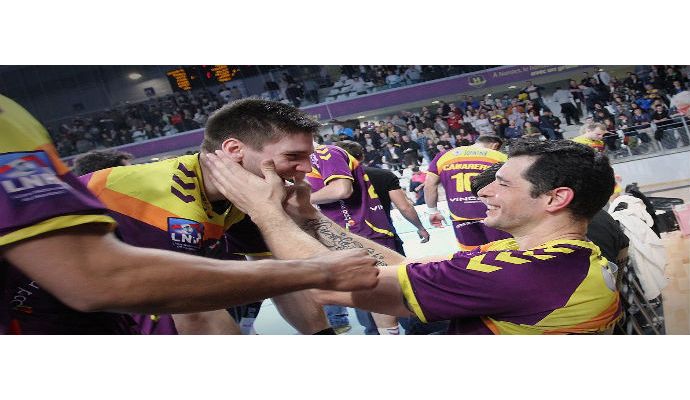 Alberto Entrerrios to the right. Foto: hbcnantes.com
The former player of HBC Nantes, Alberto Entrerrios, who retired at the end of the last season, is new assistant coach of the club.
The spanish left back ended a long and glorious career at the end of last season. The former spanish national player, who played 240 caps for his country, has won Olympic bronze twice, World Cup gold twice and Euro silver once.
At club level he started his career in the Spanish club Ademar Leon in 1998. In 2001 he won the Spanish Liga Asobal with Leon. In 2001/2002 he played one season in FC Barcelona, where he won the Spanish Copa Asobal. He joined BM Ciudad Real in 2002. Here he, among other trophies, won the Spanish Liga Asobal 5 times and the Champions League 3 times. He played 10 seasons in BM Ciudad Real (and Atletico Madrid), before he moved to the french club HBC Nantes in 2012.
Alberto Entrerrios is happy to stay in Nantes:
"I am happy to stay in Nantes. Since I came to the club in 2012, I have been proud to be a part of the great family. I thank the club and the president to give me this oppurtunity, and I hope to do my work with trust and commitment," he stated in the press-release.