Bilyk in THW Kiel to 2022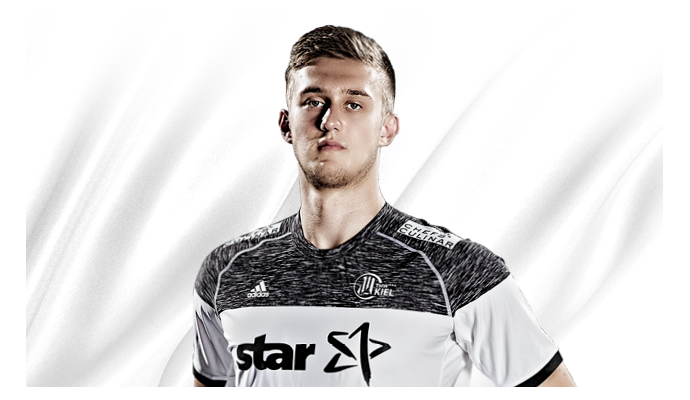 Photo: thw-handball.de
Written by: Rasmus Boysen
The Austrian shooting star of THW Kiel, Nikola Bilyk, has extended his contract with 2 years from the summer of 2020 to the summer of 2022.
One of the biggest back court talents of the world, the 20-year-old Austrian national player Nikola Bilyk, has extended his contract with the German record holders THW Kiel prematurely and long-term to the summer of 2022.
"This is a very important personnel for the future of THW Kiel. Niko is one of our pillars for the years to come, he has been incredibly fast integrated in Kiel and has found his place in our team," said Managing Director of THW Kiel, Thorsten Storm.
Nikola Bilyk: "Since summer, I have been allowed to play for the THW Kiel and take responsibility, so I've had a great time here so I decided to extend my contract prematurely. We have a great team. I look forward to working with my fellow teammates and the fans to shape the future of THW."
THW head coach, Alfred Gislason: "I am very pleased with the speed at which Niko has integrated, and he is incredibly far-reaching for his age, and it is important for us to count on Niko for a long time."
Nikola Bilyk came to THW Kiel from the Austrian club Fivers Margareten in 2016. He has already played 37 matches and scored 125 goals for the Austrian national team and participated at the World Championship 2015 in Qatar.
Source: thw-handball.de.