Tremblay signs Luc Steins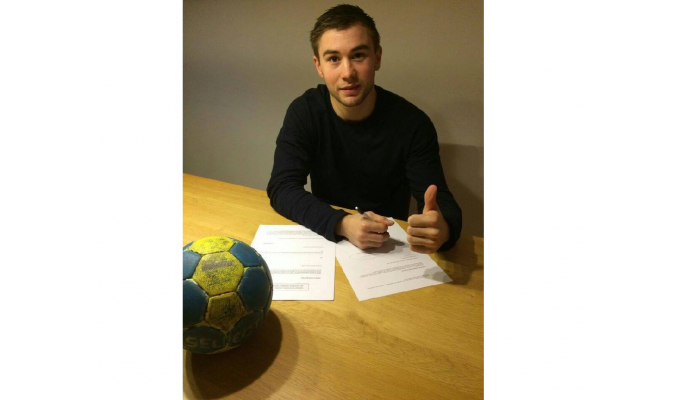 Photo: Tremblayhandball.com
Written by: Rasmus Boysen
The Dutch national player Luc Steins has signed a contract with Tremblay Handball.
The ambitious top club of the French 2nd League, Tremblay Handball, has signed a 2-year contract with the 22-year-old Dutch playmaker of the League rivals Massy Essonne Handball, Luc Steins.
The Dutch national player is destined to form a playmaker trio with Vasko Sevaljevic and Damir Batinovic from next season.
Sports Adviser of Tremblay Handball, Teddy Prat, in a press release of Tremblay Handball:
"Luc is a promising young player who has demonstrated for several months all his potential in this Proligue Championship with Massy. He has a real atypical profile. He will bring, I have no doubt, by his vivacity and his vision of the game, added value to our team. We think he's a real player. It remains for him to work in order to demonstrate all the hopes we place in him."
Luc Steins in a press release of Tremblay Handball:
"I am very happy to sign at Tremblay to take another step in a new club with more professional structures and ambitions. I hope we can do great things next season, in the biggest league in the world."
Luc Steins came to Massy Essonne Handball from the Dutch champions Limburg Lions before this season.