Talents stays in Ribe-Esbjerg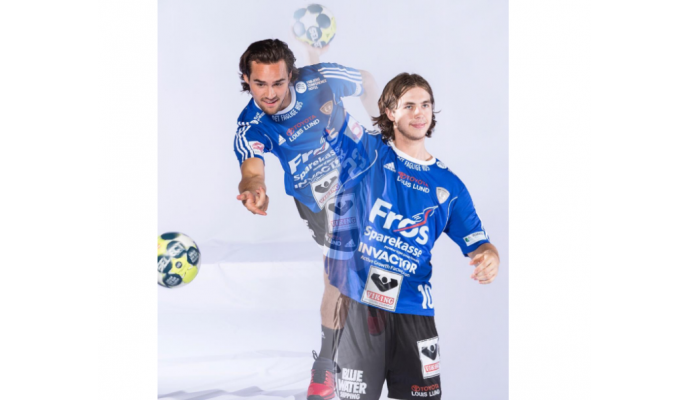 Photo: REHH.dk, Pelle Schilling to the left, Jacob Holm to the right
Written by: Rasmus Boysen
Talents of the golden Danish 1994/1995 generation stays in Ribe-Esbjerg.
Press release from the Danish league club Ribe-Esbjerg HH:
"Ribe-Esbjerg HH has extended the contracts with two of the team's very talented players, Pelle Schilling and Jacob Holm.
Jacob Holm has just been named for the Danish development national team, while both Jacob Holm and Pelle Schilling last summer participated in the U21 World Championship in Brazil, where they won silver for Denmark.
The two had contract expirations with REHH in the summer of 2017, but they have now both extended to the summer of 2019.
"For Ribe-Esbjerg HH and for me personally as a coach, it is very gratifying that we have managed to extend the agreement with the two players. They have real potential, and it is only a matter of time before we see it completely. We are both proud and excited to keep talented players in the squad," says the sports manager and head coach of Ribe-Esbjerg HH, Claus Uhrenholt.
Uhrenholt also points out that the contract extension shows that REHH's strategy to have a team of both experienced and young talented players who get plenty of playing time and is allowed to make mistakes, is the right strategy.
"We can not match the offers from the big clubs, but we can give the young players plenty of playing time and experience," says Claus Uhrenholt.
Jacob Holm and Pelle Schilling has personally shown great development in the last seasons and both have continued to develop in the current season. Jacob Holm is a player of "home grown" and has just been a detour in Skjern, before he came back to Esbjerg. Pelle Schilling has previously played in KIF Kolding and SG Flensburg-Handewitt.
About why he has chosen to extend the contract with REHH, Pelle Schilling says: "I like to be at the club both personal and professional. I get plenty of playing time, and that is what I need. We have a really good team, and the team has evolved and got better and better. And when I see that the team is developing and that I develop on a personal level, it is the right place for me to be."
Jacob Holm is also happy to be in the team: "It's a nice club and lovely people. It's a great organization and a great team. It satisfies my sporting ambitions at the moment. The team is growing, and it allows me to get my ambitions fulfilled," says Jacob Holm, who has just got a job with one of REHH's main partners, Det Faglige Hus, so Jacob can combine education with handball."