Lyngsøe leaves TM Tønder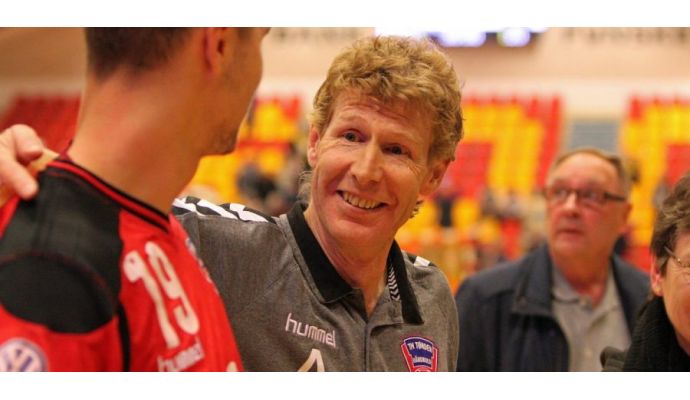 Photo: tmth.dk
Written by: Rasmus Boysen
The head coach of the promoters of the Danish League TM Tønder, Claus Lyngsøe, has decided to leave TM Tønder after this season.
Press release from TM Tønder:
After three seasons as head coach of TM Tønder Claus Lyngsøe has chosen to stop in the club after this season. Claus Lyngsøe came to TM Tønder from SønderjyskE, where he was assistant coach. Claus has been the man behind TM Tønders great promotion to the Danish League last season, and this season the team has done well in the League where they have picked up 13 points. Now wait qualifiers against Skive and a cup match against Mors-Thy, and then it's over for now:
"After three very exciting years in TM Tønder, I have decided to stop after this season. I have enjoyed being three years at the club and with everyone around the team, we have been through a period of many highlights. I've had a squad of young, talented and serious players as it has been a pleasure to work with. Also I in the first 2 seasons I benefited greatly from cooperation with Otto Lück, and here in the last season with René Hamann Boeriths. René also knows handball from all sides, and it has been a pleasure to spare with René, and the encouragement and support I was given. Thanks to the whole "team" behind the team. TM Tønders spectators have done a great support, and it has also been a pleasure that they have always been at the arena! The same I can say about all the volunteers who repeatedly servicing team. Now it's all about getting connected properly, and therefore there is full focus on the coming matches against Skive FH", says Claus Lyngsøe
TM Tønder must thus in coach hunt to find a new head coach for the upcoming season. About the current coach, the sports manager René Hamann Boeriths has many words of praise:
"Claus has done a great and very nice work in TM Tønder. He has helped to lift the club, training environment and players. Claus had a squad with young players, he has developed very positively and via outstanding achievements on the field through three seasons helped to ensure historical results for TM Tønder."
Claus Lyngsøe was almost country known for a timeout against Randers, giving a slightly unconventional dressing down to the players. It's not what Director of TM Tønder, Alex Petersen, will remember Claus for:
"Claus has in three seasons done a fantastic job in TM Tønder. He has loyally worked with the players' development, and made some really good results. We in TM Tønder of course fully understand that things should hang together on all fronts, so we want to wish Claus all the best forward, while thanking him for a huge effort in the club. Perhaps he returns one day."