Talented right back to Ribe-Esbjerg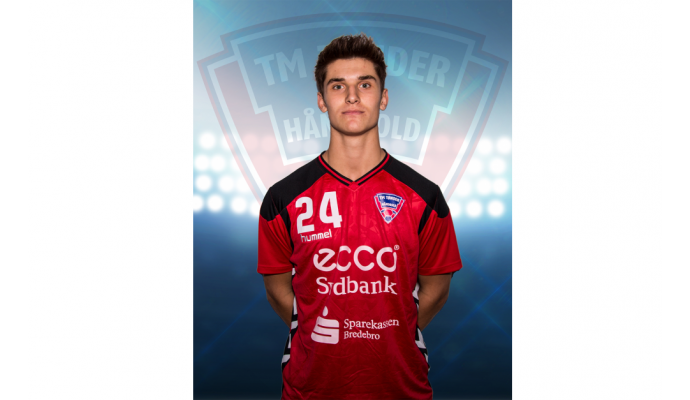 Photo: tmth.dk
Written by: Rasmus Boysen
The Danish youth national player Nikolaj Enderleit has signed 3-year contract with Ribe-Esbjerg HH.
The 19-year Danish right back of the newcomers of the Danish League TM Tønder, Nikolaj Enderleit, has signed a 3-year contract with the league rivals Ribe-Esbjerg HH from next season to the summer of 2020.
Nikolaj Enderleit started his career in KIF Kolding-København, which whom he has participated in the Champions League in the 2015/16-season. This season he moved to TM Tønder.
He is an integral part of the Danish youth national team.