Gudmundur makes room for Jacobsen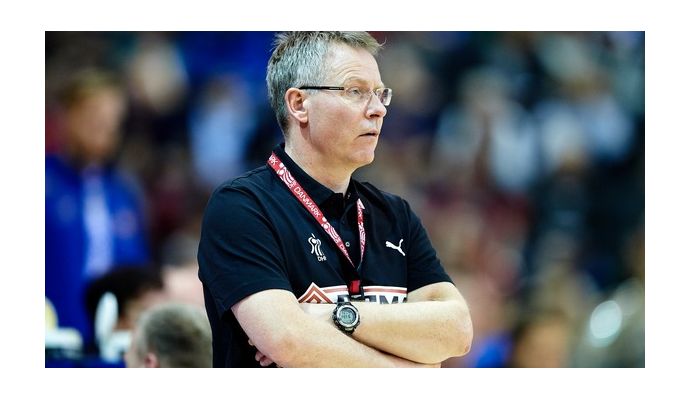 Photo: DHF.dk
Written by: Rasmus Boysen
Nikolaj Jacobsen replaces Gudmundur Gudmundsson with immediate effect.
Press release from the Danish Handball Federation, DHF:

At a meeting last week Gudmundur Gudmundsson and Danish Handball Federation agree that the Icelander now stops as Danish national coach. Thus Nikolaj Jacobsen will be the Danish national coach in the four upcoming European Championship qualifiers in May and June.
"I think it is the best for the national team and myself to step down as coach now and give Nikolaj the best conditions for the acquisition of the team. Now I look towards my future work and the exciting challenges that await me. I want to thank the players and staff for the good cooperation and the great experiences we have had together, and I wish them good luck in the future," says honorably discharged coach Gudmundur Gudmundsson, who among other ends his Danish coach company with 13 victories in the last 14 matches.
Danish Handball Federation is also grateful for the cooperation:
"We were in a situation where Gudmundur had already decided to stop as coach this summer, so when Nikolaj Jacobsen was able to start his coach deed already here in the spring, Gudmundur and we have agreed to let Nikolaj lead the troops already from the upcoming European Championship qualifying," said the Secretary General and acting Sports Manager in the Danish Handball Federation, Morten Stig Christensen.
"Gudmundur will always have a special place in the Danish handball history books. He will forever be remembered for the greatest achievement in Danish handball ever, and for the excellent relationship we have had with him in DHF. For this we would like to tell him thank you very much and good luck in the future, "concludes Morten Stig Christensen.
Gudmundur Gudmundsson as Danish coach:
61 matches, 46 victories / 5 draws / 10 defeat