Pop reinforces Dinamo Bucuresti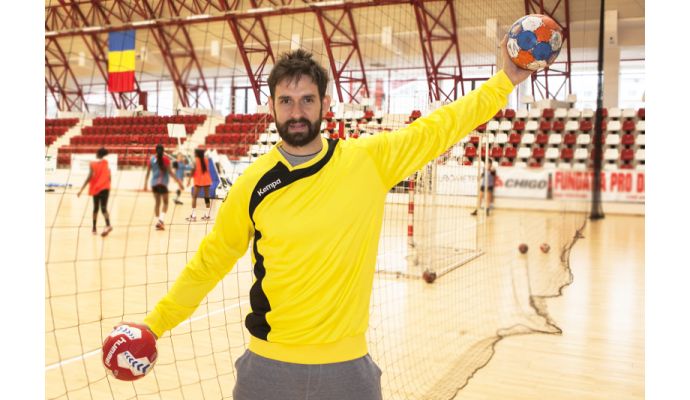 Photo: csdinamo.eu
Written by: Rasmus Boysen
Razvan Mihai Pop has signed a contract with CS Dinamo Bucuresti.
The 31-year-old Romanian free agent goalkeeper, Razvan Mihai Pop, has signed a 1½-year contract with the Romanian Champions League participants CS Dinamo Bucuresti with immediate effect to the summer of 2018. He'll replace the normal first pick on the goalkeeper position in CS Dinamo Bucuresti, Ionut Irimus, who due to a serious knee injury is out for the rest of the season.
The German Bundesliga club TVB 1898 Stuttgart had due to injuries signed the Romanian goalkeeper, who since HCM Minaur Baia Mare in Romania last season came in economic problems had been without a contract, on a contract for December.
"It was a great experience for me. When I arrived at Stuttgart, the two main goalkeepers were injured, so I had the chance to play in very strong matches. I had the contract for a month, from 1 to 31 December, a total of five matches. Coming to Dinamo allows me to keep on the same line. Dinamo is wellknown, has a lot of power and good values, and I came to win everything you can win. I signed a year and a half, so I can play in the Champions League," said Razvan Mihai Pop.