Kristianstad signs talented left back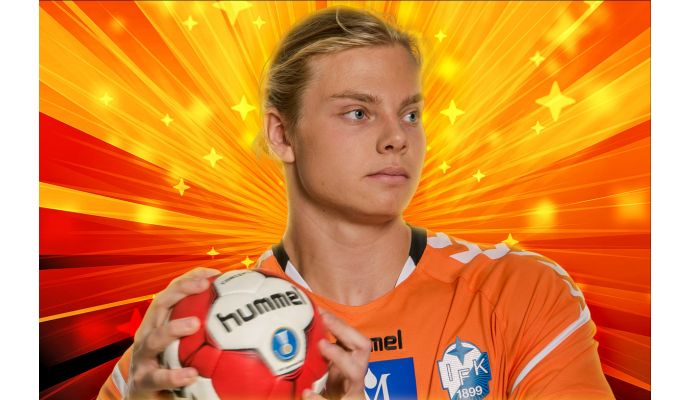 Photo: ifkkristianstad.se
Written by: Rasmus Boysen
The 17-year-old Swedish left back, Hugo Svensson, has signed a 3-year contract with the Swedish champions IFK Kristianstad.
Press release from IFK Kristianstad:
Another talented player has signed for IFK Kristianstad.
Hugo Svensson, a talented back court player, has signed a 3-year agreement with IFK Kristianstad.
Hugo comes from the youth team and has in recent years taken great steps in his development, which has been rewarded with games in the youth national team. He comes from the successful 00 year.
"Hugo is a big and powerful player that can be used on both the playmaker and left back. In defense he plays 3rd and is very compassionate thanks to his fine footwork and a long way in his development. He was with us in the pre-season and showed that he definitely is a man for the future. We believe that Hugo will continue his development and be in the fight for a place on the squad next year. At the same time it is important to gather experience of senior games in the second team, so focus will be on this for the rest of the season," concludes sports director Jesper Larsson.
Recently, IFK Kristianstad also signed a 3-year contract with the 16-year-old left back Evon Mohlin (read more here).