Nimes confirms: Rezar to BSV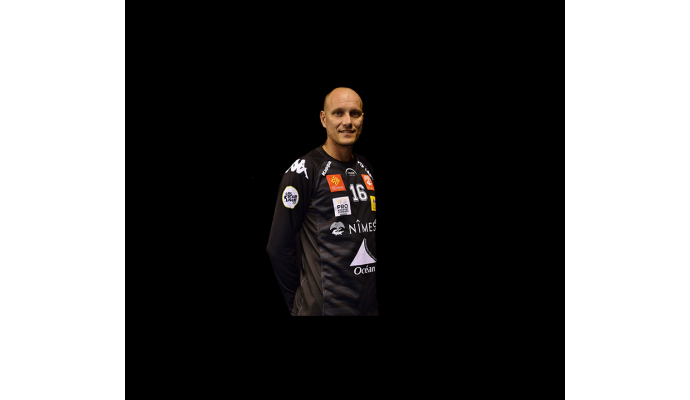 Photo: lnh.fr
Written by: Rasmus Boysen
What was rumored on Hballtransfers.com earlier is now confirmed. The Slovenian goalkeeper Aljoša Rezar leaves the French League club USAM Nimes to join the Danish League club Bjerringbro-Silkeborg with immediate effect.
With Sebastian Frandsen's injury (read more here), the Danish top club Bjerringbro-Silkeborg has been looking for a new goalkeeper for some time. The replacement is the routine 34-year-old Slovenian goalkeeper, Aljoša Rezar, who joins the club with immediate effect. The current club of Rezar, USAM Nimes, confirmed the news on a press conference this morning.
The Slovenian goalkeeper has signed a contract for the rest of the season with an option for another year.
Bjerringbro-Silkeborg has a tradition with Slovenian players. The club has Sebastian Skube as a playmaker now, and has previously also had players like the goalkeeper Primož Prošt, the line player Miha Zvizej and the defense specialist Peter Pucelj in the squad.
Aljoša Rezar played until 2011 in the domestic League with the Slovenian top club RK Celje. Furthermore he has played in German VfL Gummersbach. Now, he plays in French, where he also has played in Istres Handball and Tremblay Handball.
34-year-old Aljoša Rezar has played 34 caps for Slovenia, and participated in the European Championship in Austria in 2010.