LUGI extends contracts with trio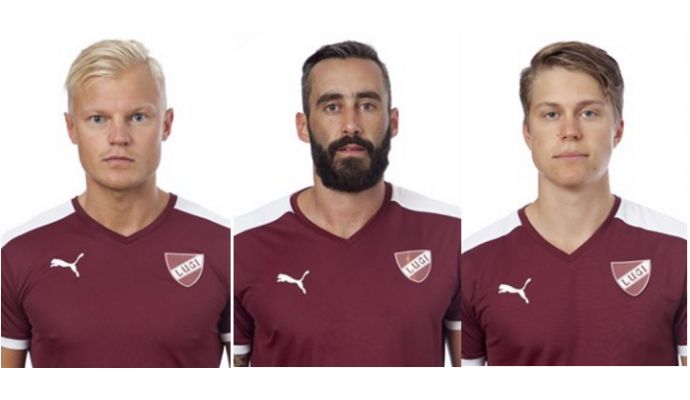 Photo: lugihandboll.se, from left Hampus Jildenbäck, Nemanja Milosevic and Lucas Pellas
Written by: Rasmus Boysen
The Swedish top club LUGI has extended the contracts with Hampus Jildenbäck, Nemanja Milosevic and Lucas Pellas.
Press release from LUGI:
LUGI has extended the contracts with additional players for next season. The building of the squad go hence according to plan and with this trio on the track, we can ensure a powerful team for another season.
Hampus Jildenbäck, 29-year-old Swedish right wing which is in LUGI for the second time. The first time he came here as a 18-year-old and stayed for two seasons. After a stint in Norway, he is in Lund, Sweden and is now playing his fifth season for LUGI. 114 targets in the Swedish Handbollsligan of writing on a 19th place in top scorer and tenth in the MEP-league.
Nemanja Milosevic, 37-year-old Serbian playmaker is now making his seventh season with LUGI. The defence general who always fights for the team and form the league's toughest middle block with Wickman-Modigh. A tough attitude and extensive experience makes him one of the Swedish Handollsligan best defenders and is a key player and a key cog in the team.
Lucas Pellas, 21-year-old Swedish left wing from Stockholm has charmed the audience with his joy. He has a lovely setting and spread positive energy on the field. Lucas is now making his third season in the top league and we see that he has a further positive development curve.
"With Nemanja, Hampus and Lucas on the team next season we can continue on this path with wonderfully entertaining and tough handball at the highest level," says LUGI's Club Manager Patrik Bengtsson.