Kristianstad signs talented allrounder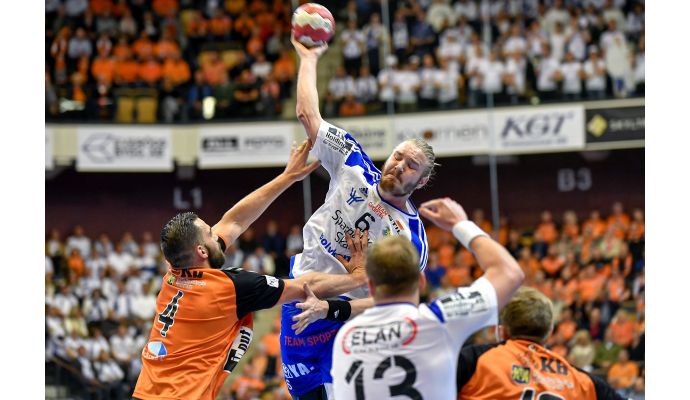 Photo: ifkkristianstad.se
Written by: Rasmus Boysen
The Swedish champion IFK Kristianstad has signed a contract with the 20-year-old allrounder Emil Hansson.
Press release from IFK Kristianstad:
Welcome to IFK Kristianstad Emil Hansson
IFK Kristianstad reveals the signing of the back court player Emil Hansson from Ystads IF. The 20-year-old will join IFK Kristianstad next season. The contract with the 20-year-old talent will start in July 2018 and is valid until June 2020.
Emil is an attitude player who always gives 100%. A winning skull with his greatest strengths in the defensive game, but he also has good qualities in attack. Outside the court Emil is described as caring and a joy spreader.
"I feel like I want to take the next step in my career. IFK Kristianstad is the leading club in Sweden and in recent seasons several players have developed enormously in the club, which I also intend to do. Then I also look very much forward to playing for 5000 spectators," says Emil.
"Emil is a big and talented player that is useful in many positions, not least defensively. We strongly believe in him and that he can take further steps in his new environment. That he has been under Olas lupp for a long time, of course, plays in. That's why it's extra fun that we managed to sign him, "says Jesper Larsson, sports director at IFK Kristianstad.
"His strength is that he can play in many positions in the defense game, but he is primarily thought of as 3rd in the central defense. In the offensive game he is most playmaker but also left back. A modern player of good size, which we will benefit greatly from coming years," Jesper concludes.