Magnus Landin announced in Kiel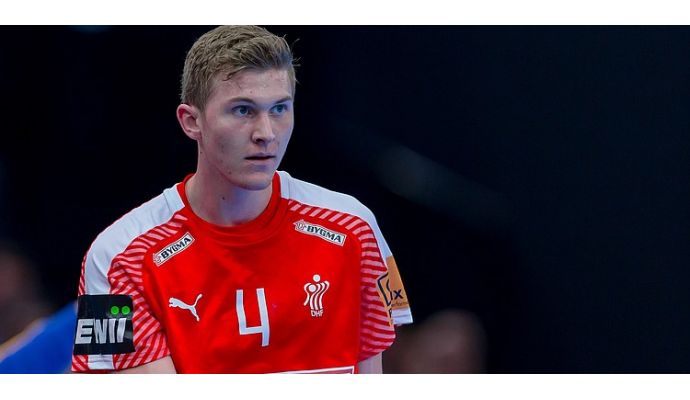 Photo: thw-handball.de
Written by: Rasmus Boysen
The Danish national player Magnus Landin has signed a 2-year contract with the German top club THW Kiel starting from next season.
Press release from THW Kiel:
The German record champion THW Kiel has signed the Danish national player Magnus Landin Jacobsen. The 22-year-old left winger will move from the 14-time Danish champion KIF Kolding København to THW Kiel this summer, signing a two-year contract until June 30, 2020.
"Despite his only 22 years, Magnus already has a lot of international experience, is a very good, versatile defender, and he is a very good left winger," says THW coach Alfred Gislason, describing the advantages of the 1.97-meter man. Thorsten Storm, Managing Director of THW, emphasizes: "Magnus Landin is one of the top left-wing of the new generation and we are very pleased to have him convinced of us and our long-term concept!"
For Magnus Landin the change to THW Kiel is "a big challenge, I'm ready to face it and I'm looking forward to Kiel, my new teammates and the fans, as a 'zebra' I want to help this great club reach its goals." The right-hander was born on August 20, 1995 in Helsingør and initially played for Hellerup IK. In 2013, Landin, considered one of the world's greatest left-wing talents, joined Danish first division club Nordsjælland Håndbold. In the same year he won the gold medal at the U19 World Championship in Hungary with Denmark. In 2014, the younger brother of THW goalkeeper Niklas moved to KIF Kolding-København and immediately became Danish champion in his debut season at KIF. On 10 June 2015 Magnus Landin Jacobsen made his debut in the Danish national team, for which he scored 49 goals in 24 games so far.
After the expiration of his one-year contract, Emil Frend Öfors leaves THW Kiel: The 23-year-old Swede, who was expected to replace long-time injured Raul Santos before the start of the season, scored 21 times for the Zebras in 23 appearances.