Källman new Szeged-captain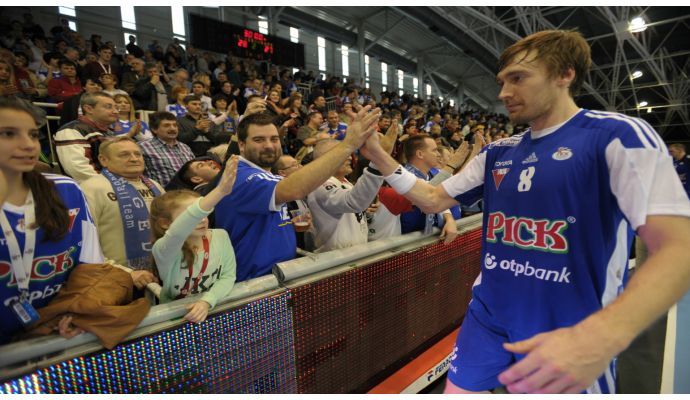 Photo: pickhandball.hu.
Written by: Rasmus Boysen
The experienced Swedish left wing Jonas Källman replaces Szabolcs Zubai as captain of the Hungarian vice-champion Pick Szeged.
The Hungarian top club Pick Szeged has announced, that Szabolcs Zubai has resigned as captainy, and that the 36-year-old Swede Jonas Källman over takes the captaincy.
"Because I have minor role in this year's championship and in the international games, I did not see any sense of staying as captain because I can not help from the stand. I have already signaled this to my coach, who finally accepted my reasons. Jonas is a caliber player that everyone accepts," the 33-year-old Hungarian pivot, who has played in Szeged since 2008, states in a press release.