Mors-Thy signs talent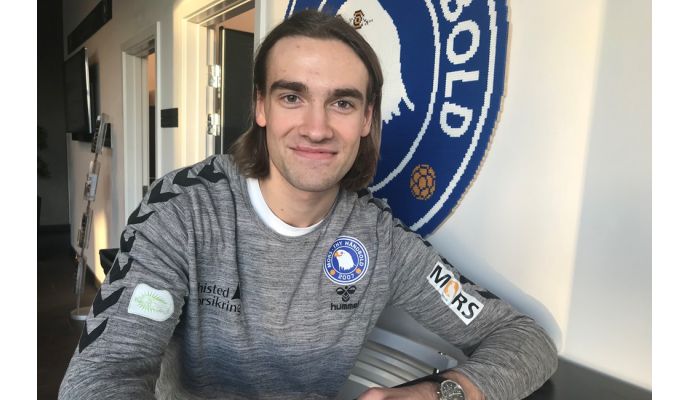 Photo: morsthy.dk
Written by: Rasmus Boysen
The Danish League club Mors-Thy Håndbold has signed a 2-year contract with the 18-year-old talented Danish left back Frederik Tilsted, who is the younger brother of the left wing of Mors-Thy Håndbold, Henrik Tilsted.
Press release from Mors-Thy
2-year deal for the 18-year-old great talent
Mors-Thy Håndbold has made a 2-year deal with left back Frederik Tilsted. Frederik Tilsted came to HF Mors as an U12-player and since then, he has developed through HF Mors youth teams and as a student at Sports College Mors to make the mark of a big dream as a player in Mors-Thy Håndbold. Frederik has also been in the spotlight of the Danish Handball Federation and has been called on duty in the U19- and most recent U20-national team.
Sports Director Henrik Hedegaard, Mors-Thy Håndbold: "I do not know what they put into the food in the family, but in any case something is working! We see a lot of potential in Frederik, and we are of course glad that he is in place in Mors-Thy Håndbold. In Tilsted, we get a player who mastered virtually every aspect of the game - he is an honest defender, good at counter attacking and in the attack he has a sublime view that makes both him and his fellow players good. We are looking forward to seeing Frederik in the blue shirt in the coming seasons."
Frederik Tilsted: "I'm very happy for my deal with Mors-Thy Håndbold, which is the right place for me. A fantastic development club where there is room for young players, and where the 2nd division team is highly prioritized. Since I moved to HF Mors as an U12-player, I have looked and looked at the league games in Mors-Thy Håndbold and dreamed that it should be me someday, so it's just good that it's successful. My big brother, Henrik, has been and is a good example for me - he has helped me along the way, and through him I know what it takes for training. Now I look forward to becoming part of the league group, to train and play under Søren Hansen and to learn a lot."
The older brother of Frederik Tilsted, Henrik, leaves Mors-Thy Håndbold after the season (read more here).