Denmark: Kildelund the player of October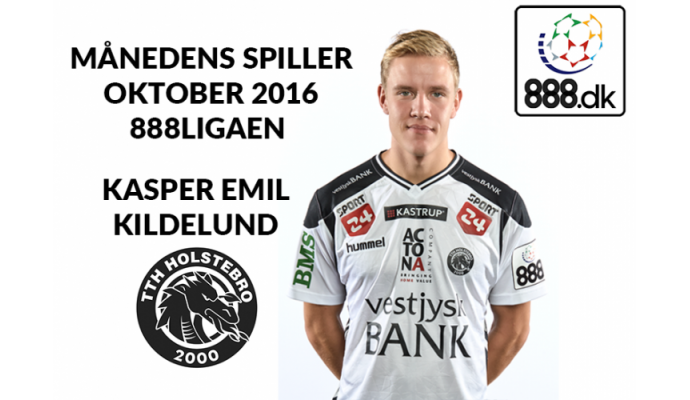 Photo: tophåndbold.dk
Written by: Rasmus Boysen
The Danish right wing of TTH Holstebro, Kasper Kildelund, is named the player of the month in the Danish league.
Press release from Tophåndbold.dk:
The player of October: Kasper Kildelund
Kasper Kildelund changed the comfort zone in GOG out with the more unknown in TTH Holstebro before this season. But already the great talent has shown so fine performances in his new club, that he has been named October's best player of the Danish league. The award is made on the basis of the MEP-point system, where Kasper has scored no fewer than 20.2 points in five matches. This score is a result of among others 25 goals on 29 attempts and 3 of 3 on penalties.
Kasper says:
"The move to TTH Holstebro has been good for me. I develop in the right direction, and it has been nice with a fresh start and a new coaches eyes on me. I've got great confidence from the start, and then I just worked hard, and made it the best I could. It's super cool with the nominations for player of the month in October and I must say that I did not expect that everything would go so fast. Now we need to continue to work hard on the training ground and in the matches, so I can continue my development," says Kasper Kildelund.
The best player of September was Konstantin Igropulo of KIF Kolding-København.