Confirmed: Garcia to Barcelona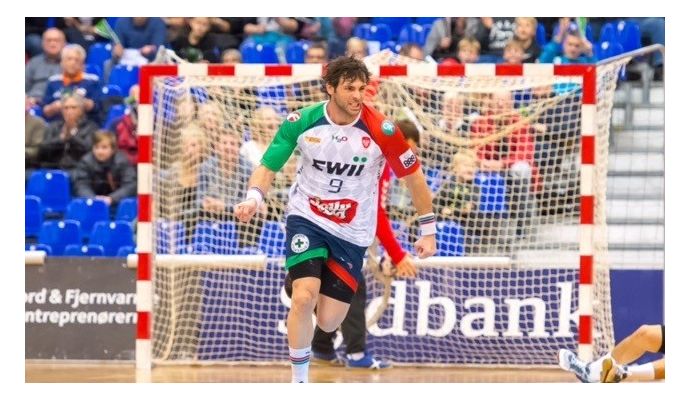 Photo: fcbarcelona.cat
Written by: Rasmus Boysen
Antonio Garcia replaces Lasse Andersson in FC Barcelona with immediate effect.
As written on Hballtransfers.com yesterday, the 33-year-old Spanish left back Antonio Garcia leaves KIF Kolding-København with immediate effect to replace injured Lasse Andersson in FC Barcelona (read more here).
Press release from FC Barcelona:
FC Barcelona has reached an agreement with the Catalan player Antonio Garcia until the end of the current season. Garcia, who until now was the player of KIF Kolding can play in the Liga Asobal and Copa del Rey. FC Barcelona wishes to thank Kolding for the cooperation.
A player with experience
Antonio Garcia was born in Llagosta on 6 March 1984. In his hometown he took the first steps in the world of handball and there joined the BM Granollers. After Granollers he join Ademar León and afterwards PSG, where he played two seasons (2012-14).
His career continued in Hungary, where Pick Szeged was his destiny 2014 until 2016. Currently he has played with Danish KIF Kolding.
Antonio Garcia came to KIF Kolding-København from the Hungarian top club Pick Szeged on a 3-year contract before this season. Antonio Garcia started his career in BM Granollers and has also played in Ademar León, Paris Saint-Germain and latest in Pick Szeged. He has furthermore played 74 caps, scored 145 goals and won World Championship silver in 2016 and European Championship bronze in 2014 with the Spanish national team.
The Brazilian right wing of KIF Kolding-København, Fábio Chiuffa, is allegedly also on his way to leave the club (read more here).