
11:16 25-September-2016
Persson has finished being reserve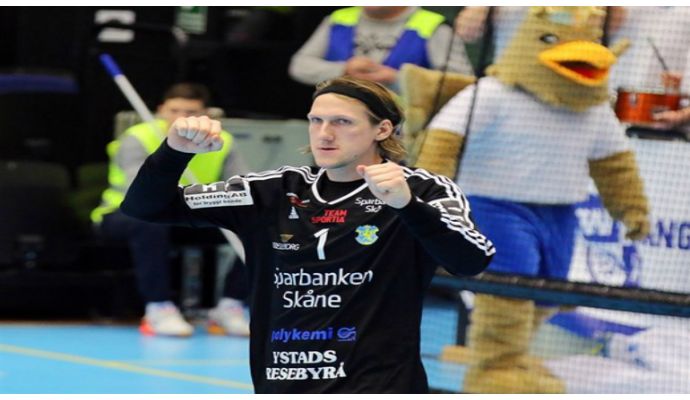 Photo: yif.se.
Written by: Rasmus Boysen
The 35-year-old Swedish goalkeeper of Ystads IF, Anders Persson, will no longer be the reserve of the Swedish national team.
One of the best goalkeepers of the Swedish Handbollsligan Anders Persson, who has a contract with Ystads IF to the summer of 2019, has for several years been a reserve for goalkeepers as Mattias Andersson, Johan Sjöstrand, Mikael Appelgren and Andreas Palicka on the Swedish national team.
Recently at the Olympics he was the fourth keeper in the initial squad of Sweden behind Mattias Andersson, Mikael Appelgren and Mikael Aggefors, but now he is done as a reserve:
"I am only available if you bet on me. I've been back there (as a reserve, red.) a long time. I'm not interested in it anymore. Either I am completely on the team or it is through. Then you instad choose a young goalkeeper who can look at the games in the stands," the former GWD Minden-goalkeeper says to the Swedish newspaper Expressen.
The national team of Sweden has found a new head coach in the form of the 35-year-old Icelandic coach Kristján Andrésson. He has not yet selected his first initial squad.
Fact box:
Name: Anders Persson
Date of birth: 20.09.1982
Nationality: Swedish
Position: Goalkeeper
Height: 199 cm
Caps: 9 (0)
Clubs:
– IFK Ystad HK, Sweden:
–2010: Bjerringbro-Silkeborg, Denmark
2010–2014: GWD Minden, Germany
2014–?: Ystads IF, Sweden