
13:15 28-September-2016
After 18 years on the national team - Andersson retires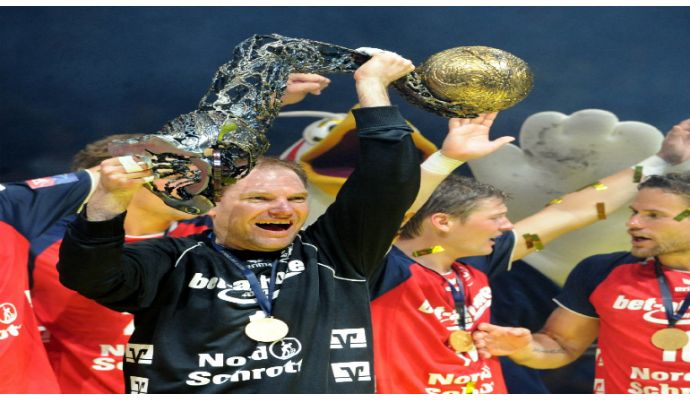 Photo: sg-flensburg-handewitt.de
Written by: Rasmus Boysen
Mattias Andersson stops as national player of Sweden.
Great personalities of the Swedish national team have recently retired one by one. After the head coach duo of Sweden, Staffan Olsson and Ola Lindgren, decided to stop, several players have followed. The captain of the national team, the defence specialist of SG Flensburg-Handewitt, Tobias Karlsson, retires. Kim Andersson has also announced that he will not continue on the national team. Fredrik Petersen is unsure of his future, and Kim Ekdahl Du Rietz excludes to make a comeback. There are plenty of issues to address for the new national coach of Sweden, Kristján Andrésson.
Now the time has come for one of the most experienced player of the Swedish national team, the goalkeeper of SG Flensburg-Handewitt Mattias Andersson.
The 38-year-old Swedish world class keeper debuted already at age 20 in 1998, and has since played 143 caps and participated in several international championships. He won the Europaen Championship in Croatia in 2000 and won a Olympic silver medal in London in 2012.
Mattias Andersson has a contract with SG Flensburg-Handewitt, where he has played the last 5 seasons, for the rest of the season.