Århus secures defensive talent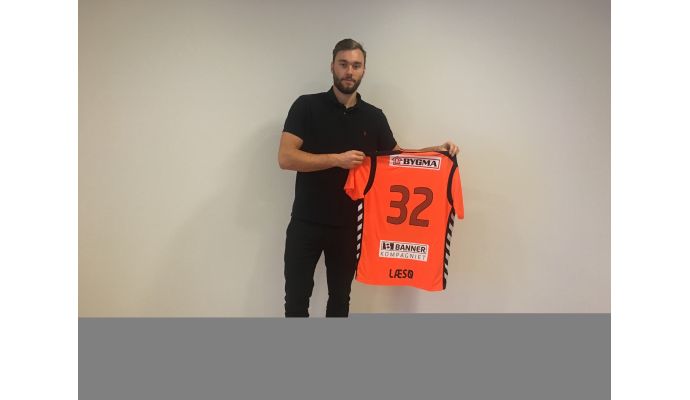 Photo: aarhushaandbold.dk
Written by: Rasmus Boysen
The 19-year-old Danish U21-national player Nikolaj Læsø has signed a 3-year contract with the Danish league club Århus Håndbold.
Press release from Århus Håndbold:
Århus Håndbold has from the summer of 2017 signed a 3-year contract with the 19-year-old playmaker, Nikolaj Læsø Christensen. The young talent moves from Odder Håndbold, where he the last two seasons has been a regular on their 1st division team. Nikolaj has previously played in Århus Håndbold as a U18 player, where he helped to win the Danish Championship twice.
"I have chosen to move to Århus Håndbold, because I'm looking for bigger challenges. I am at the beginning of my handball career where I continue to have completed level of my game and become a better offensive player. I think that Erik Veje can help me. I always give me 100 percent, whether it is for training or match and am looking forward to the challenges ahead," says Nikolaj Læsø.
Although the young playmaker would like to have developed his attacking play, it is not quite that bad. He is currently the top scorer of Odder Håndbold with 32 goals in 7 games.
"Nikolaj is a player that you not meet every day. He has an incredible steel firm determination and belief in hisr own abilities. After two seasons as a Division 1 player in Odder, he is ready to play in the league. We are very proud that Århus Håndbold has signed with Nikolaj," says Odder sports manager," Lars Borg.
Århus Håndbold's director, Jan Nielsen, has great expectations for the new player.
"Nikolaj is a great talent who is very serious and ambitious about his handball. Although his great strength is in defensive, he is also a very talented offensive player. The last time he played for Århus Håndbold, he made 12 goals, as the Århus Håndbold beat GOG in the finals for the championship in U18. Nikolaj is a product of the great youth who are made in the local clubs in Aarhus and Århus U18, while he has also been part of the EYL's talent work. In Odder he had added another layer of his talent and training diligence, and we believe he is now ready to be part of the league squad in Århus Håndbold," says Jan Nielsen.
In addition Odder Håndbold Nikolaj is a regular on the U21 national team, where he this summer in the European Championship for U20 national team was voted the tournament's best defender.