
08:00 02-September-2017
Swiss talent joins Wetzlar in 2018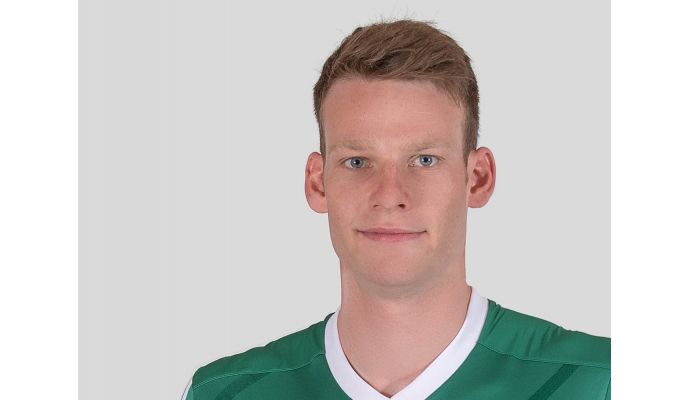 Photo: http://www.wackerthun.ch
Written by: Rasmus Boysen
The German Bundesliga club HSG Wetzlar has signed a preliminary contract with the Swiss talent Lenny Rubin.
Press release from HSG Wetzlar:
The 21-year-old backcourt player wil move from Wacker Thun to Wetzlar in the summer of 2018. The right-hander were very sought after from some Bundesliga clubs.
The Bundesliga club HSG Wetzlar has secured the services of the Swiss youth national player Lenny Rubin from the 2018/19-season. The 21-year-old is considered to be one of the greatest talents on the left back position in Europe (among others U20 European Championship topscorer in 2016). Rubin will move to Mittelhessen in the summer of 2018 from the Swiss EHF Cup participant Wacker Thun. The 2.02-meter right-hander has signed a two-year contract with the Green-Whites.
"We are very pleased that Lenny has chosen HSG Wetzlar despite some offers from competitors from the Bundesliga," says HSG Managing Director Björn Seipp. "He is an ambitious, young player who pursues a clear plan for his handball career. That is why he decided to join HSG Wetzlar after our talks. Lenny captivates with his goal danger and has a good understanding of the game. In addition, he brings with him the physical basic requirements to be able to establish himself in the strongest league of the world. We have been pursuing his development for quite some time and are now glad that he will wear the green and white jersey from next summer."
The 21-year-old, who had already followed a home game of his new employer on the ground last season, is looking forward to his new club. "Wetzlar and the Bundesliga will be a great new challenge for me. For me, the HSG was the next logical step in my career, the whole package was just 100%, it was always a dream of me to play in the strongest league of the world and I am grateful to get the chance."