IHF president intends to try "ball without resin"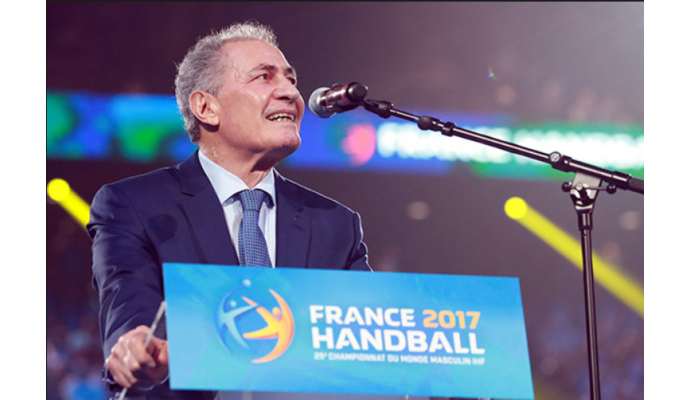 Photo: ihf.info
Written by: Rasmus Boysen
The announcement of the International Handball Federation IHF of a ban of resin and an implementation of a self-adhesive ball was announced for the first time last year. Now there is something new in the case.
In an interview with the German handball website Handball-World.news the president of the International Handball Federation, Hassan Moustafa, explains about the plans for the future:
"I hope that we can try the new ball at the World Championship in Germany and Denmark (in 2019, ed.)," the Egyptian states.
The Japanese company Molten, who is the official IHF ball partner, is working on the ball: "The last meeting with them was here in Leipzig. They now fulfil their tasks; then they will come back to us, and we will make different tests for the youth and juniors. Without any tests, the players will not accept the new ball," the IHF-presidents tells Handball-World.news and deepens:
"Here in Germany we do have many problems, too, as the renin is making the ground dirty. The colour of the ball cannot be seen as the ball is simply black after only a few minutes. This is not good for our image."