Chilean national player to Gummersbach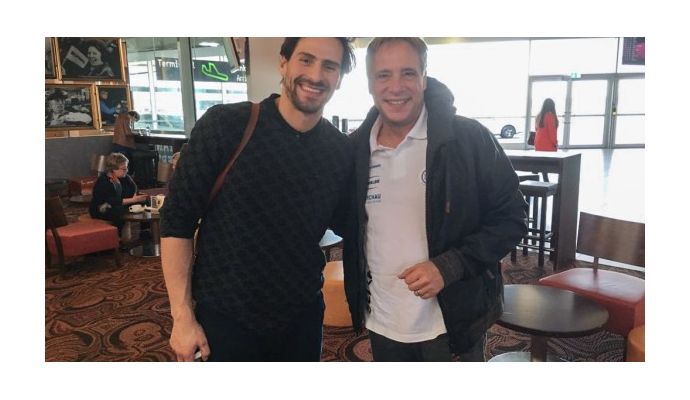 Photo: vfl-gummersbach.de
Written by: Rasmus Boysen
The German Bundesliga club VfL Gummersbach has signed a contract with Erwin Feuchtmann.
The 26-year-old Chilean national player Erwin Feuchtmann has signed a 2-year contract with the German Bundesliga club VfL Gummersbach from next season to the summer of 2019.
The Chilean playmaker, who previously has played in the Bundesliga for TBV Lemgo from 2015 to 2016, has this season played in the Austrian League club SG Handball West Wien.
The transfer took place in close coordination with the from next season new head coach of VfL Gummersbach, Dirk Beuchler, who is already well-known with the 26-year-old and welcomes the commitment: "Erwin is a different type of player than Simon (Ernst, ed.), with whom he will complement well in the playmaker position. He showed his qualities at the last World Championship and I am happy to be able to work with him," he states in a press release from VfL Gummersbach.
VfL's Managing Director Frank Flatten adds: "Erwin fits very well to the team and gives us additional danger from the back court. Through his good understanding of the game and his agility, he can help us. Now, for the time being, we need to focus on the current season."
Erwin Feuchtmann himself is looking forward to the new challenge in the blue and white dress: "It is a pleasure and honor for me to be allowed to play with such a tradition club. At the same time it means pressure for such a team to play. This is part of the handball and I feel fit and ready for the club."
Erwin Feuchtmann participated together with the Chilean national team at the World Championship in France in January, where he scored 37 goals. He has played 65 caps and scored 180 goals for Chile in total. Besides Germany and Austria he has also played in Romania (HC Odorheiu Secuiesc) and Turkey (Beşiktaş MOGAZ HT)
SG Handball West Wien has already found the successor of Erwin Feuchtmann (read more here).
VfL Gummersbach is at the moment placed 13th in the Bundesliga.