
13:46 27-September-2016
Tønnesen is out for up to 8 weeks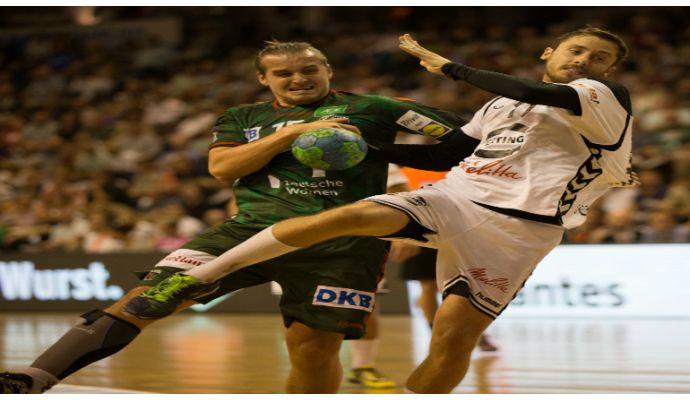 Photo: fuechse.berlin
Written by: Rasmus Boysen
The 25-year-old Norwegian national player Kent-Robin Tønnesen is out for up to 8 weeks.
The Norwegian right back has suffered a muscle bundle tear in the calf. Back in April the 25-year-old player of Füchse Berlin had the same calf injury, and was then out for four weeks. This time the injury came in the 34th minute of the Bundesliga match in Berlin against HBW Balingen.
The Norwegian right back miss among other the top game against THW Kiel and both EHF Cup games against the French club Chambéry Savoie.
The Danish right wing of Füchse Berlin, Hans Lindberg, is at the moment also injured, so Füchse Berlin has only two left-handed players in the squad at the moment.
Fact box:
Name: Kent-Robin Tønnesen
Date of birth: 05.06.1991
Nationality: Norwegian
Position: Right back
Caps: 64 (153 goals)
Clubs:
– Fjellhammer IL, Norway
–2012: Haslum HK, Norway
2012–2013: IK Sävehof, Sweden
2013–2015: HSG Wetzlar, Germany
2015–?: Füchse Berlin, Germany