Swiss champions signs goalkeeper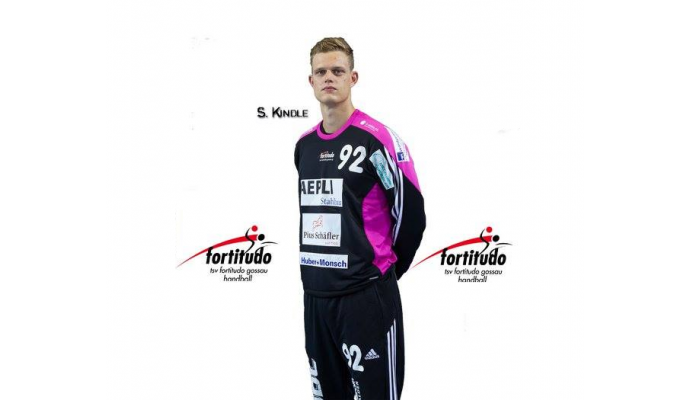 Photo: http://fortitudohandball.ch/
Written by: Rasmus Boysen
The Swiss champions and Champions League participants Kadetten Schaffhausen has signed the 24-year-old Swiss goalkeeper of TSV Fortitudo Gossau, Simon Kindle, from January 2017 and for the rest of the season.
Simon Kindle moves from the Swiss league rivals TSV Fortitudo Gossau from January 2017 to the Kadetten Schaffhausen. The 24-year-old goalkeeper will play in the national championship as well as in the VELUX EHF Champions League. For the time being, the obligation is valid until the end of the current season. However, the change also takes place with a view to a longer-term commitment announces the Swiss champions.
Kadetten President Giorgio Behr said: "Simon Kindle fits in with his potential in the concept of the Kadetten, because we rely on people from his own junior team as well as Swiss national team players in combination with a few foreign top players."
The Swiss national player Simon Kindle is very pleased with the commitment: "Firstly, I would like to thank TSV Fortitudo Gossau for allowing me to make this change possible in a difficult situation. I am very pleased to be able to support another Swiss team on an international level and I will now make my contribution to the achievement of the set goals."
Kadetten Schaffhausen has in advance the Austrian national goalkeeper Nikola Marinovic and the Swiss national goalkeeper Aurel Bringolf in the squad.
From next season the Champions League participants has signed a 3-year contract with the Croatian national goalkeeper of RK Zagreb, Ivan Stevanovic.