Rumor: Barca buys French national player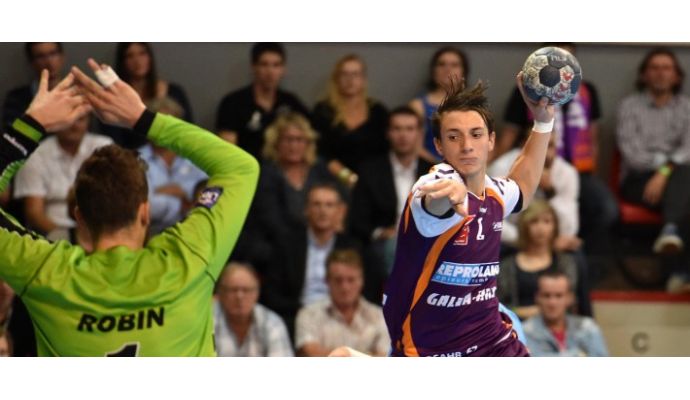 Photo: sa-hb.com
Written by: Rasmus Boysen
The French shooting star Yanis Lenne is probably lost for the French League club Sélestat Alsace Handball after this season.
The 20-year-old French right wing, Yanis Lenne, who was a reserve for the French national team at the World Championship in January in France, is a very courted player.
His current club, Sélestat Alsace Handball, is almost certain of relegation from the French League after this season. Yanis Lenne, who just like his father has evolved his talent in Sélestat Alsace Handbal, has a contract with the club until the summer of 2018, but the club has according to L'Équipe agreed to release him for the price of 50.000 euros:
"We do not want to restrain Yanis in his development," says the general manager of Sélestat, Christian Omeyer, who also is the twin brother of Thierry Omeyer, to the French newspaper L'Équipe.
According to L'Équipe's informations it will undoubtedly be FC Barcelona who buys him. Montpellier HB and Chambéry Savoie Handball were allegedly also interested in the young talent.
FC Barcelona has also signed a contract with another French talent, Ludovic Fabregas (read more here).