Jurecki once again injured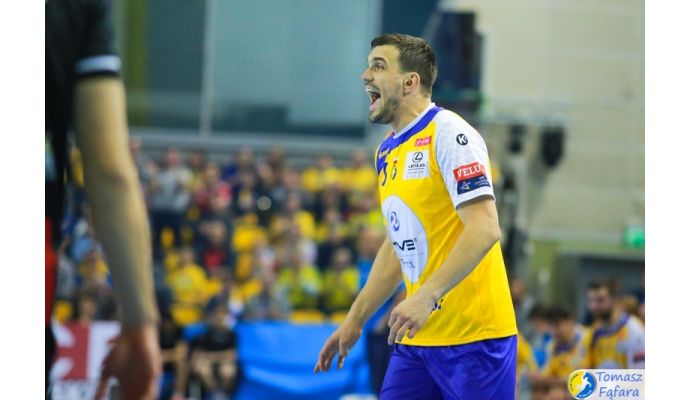 Photo: vtkielce.pl
Written by: Rasmus Boysen
The Polish left back of Vive Tauron Kielce, Michal Jurecki, was again seriously injured in yesterday's Holy War derby in Poland against the eternal rivals Orlen Wisla Plock. He misses perhaps the World Championship in January in France.
In only 2nd game after the comeback of Michal Jurecki it went wrong again. The popular Vive Tauron Kielce player had spent four months to recover from the ankle injury, which he contracted during a match of the Olympic Games in Rio de Janiero this summer.
The player yesterday appeared on the floor in the first half of the match against the rivals in Poland, Orlen Wisla Plock. Unfortunately, after one of the situations, he left the floor holding his hand. After the match the 32-year-old Polish national player went to examinations. X-ray study confirmed earlier predictions. Jurecki has broken a bone in his right hand.
"After I felt pain in my hand, that every moment was getting stronger, I asked the referees for a break and went to the bench. After the game I went to the hospital for tests, which confirmed the suspicion. By the end of the week I will have the operation, after that it will be known for how long I need to take a break," informs the player after a visit to the hospital to the website of Vive Tauron Kielce.
The left back is now highly questionable for the World Championship in France, which begins on January 11. Michal Jurecki was destined to play a key role after great players as Slawomir Szmal, Karol Bielecki and Krzysztof Lijewski has backed out of the Polish national team, and the successor of Krzysztof Lijewski on the right back position, Michał Szyba, also is out of the World Championship in France in January due to a torned Achilles tendon.