Serbian right back to Israel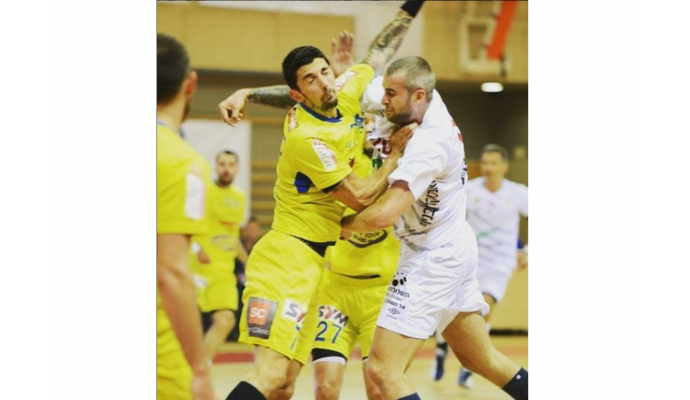 Photo: http://www.hapoelrishon.co.il - Bošković to the left.
Written by: Rasmus Boysen
The Israeli top club Hapoel Le Zion has signed the 28-year-old Serbian right back Novak Bošković.
The former Serbian national player Novak Bošković returns to Israel for the fourth time. The left-hander who took part in the European Championship in Poland in 2016, started the season with the Romanian champion Dinamo Bucaresti, but after three months he moves to Israel to the top club Hapoel Le Zion.
The former back court player, Macabi Tel Aviv, RK Koper and Grundfos Tatabanya, has scored 10 goals in seven Champions League matches for the Romanians this season.
The Israeli top club Hapoel Le Zion is placed 1st in the Israeli League with 11 points in 7 matches.