Kristian Bliznac to Elverum HH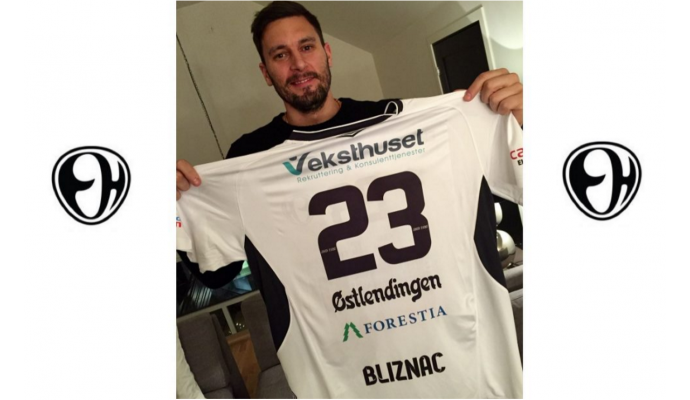 Photo: ehh.no
Written by: Rasmus Boysen
Kristian Bliznac has sign a ½-year contract with Elverum HH.
The Norwegian champions and Champions League participants Elverum HH has signed the Swedish left back of the Swiss champions Kadetten Schaffhausen, Kristian Bliznac.
The 33-year-old experienced defense specialist has been released from his contract with Kadetten Schaffhausen with immediate effect and instead has signed a contract for the rest of the season with Elverum HH
"Kristian Bliznac is a player that fits very well into our defense, where we search for long middle defenders. He is replacing Petter Øverby next season, if everything works out and it feels right to continue next season," said Elverum head coach, Michael Apelgren.
Kristian Bliznac has previously been playing together with the Swedish head coach of Elverum HH, Michael Apelgren, in IK Sävehof from 2012 to 2013. He has furthermore played in Kärra HF, HP Warta, IK Heim and Alingsås HK in Sweden, Emmelle Naca Teramo in Italy and HSG Wetzlar in Germany. He joined Kadetten Schaffhausen from HSG Wetzlar before the start of this season.
Elverum HH has in advance two Swedes in the squad in the form of the playmaker Josef Pujol and the left wing David Wattström.