Przybylski comes - Cederholm leaves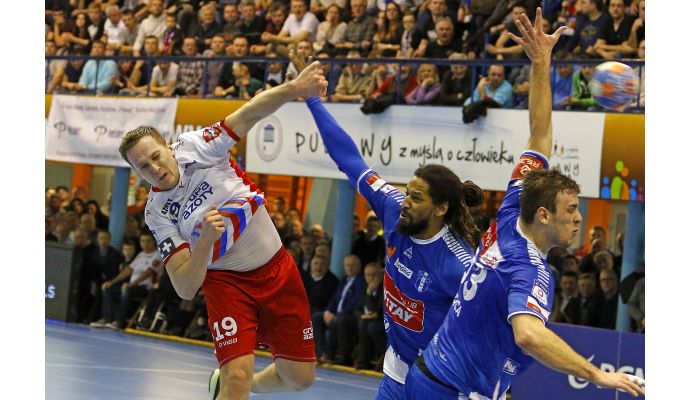 Photo: http://kspr-azoty-pulawy.pl
Written by: Rasmus Boysen
FENIX Toulouse has revealed the signing of Rafał Przybylski and the departure of Andreas Cederholm.
The Polish national player and right back of the Polish League club Azoty Pulawy, Rafał Przybylski, replaces the Swedish right back Andreas Cederholm in the French club FENIX Toulouse after this season.
The 26-year-old Polish national player, who participated in the World Championship in France in January, has signed a 1-year contract to the summer of 2018 and is happy to join Toulouse:
"I am very happy to join such a great team as the FENIX Toulouse and to play in Lidl Starligue which is, I am sure, one of the best Championships in the world of handball," he states to the website of FENIX Toulouse.
FENIX Toulouse furthermore reveals, that the 26-year-old Swedish national player Andreas Cederholm leaves the club and joins an unnamed German club.
In 2018 the plan is reportedly that Rafał Przybylski joins the Polish champions Vive Kielce to form a trio with Alex Dujshebaev and Paweł Paczkowski. At that time Krzysztof Lijewski will be 36 years old and probably ready to retire (read more here).
Rafał Przybylski started his career in SMS Gdansk. In 2012 he joined his current club Azoty-Pulawy from another Polish club, Nielba Wągrowiec. He has played 10 caps and scored 16 goals for Poland.