Darko Dimitrievski returns to Borec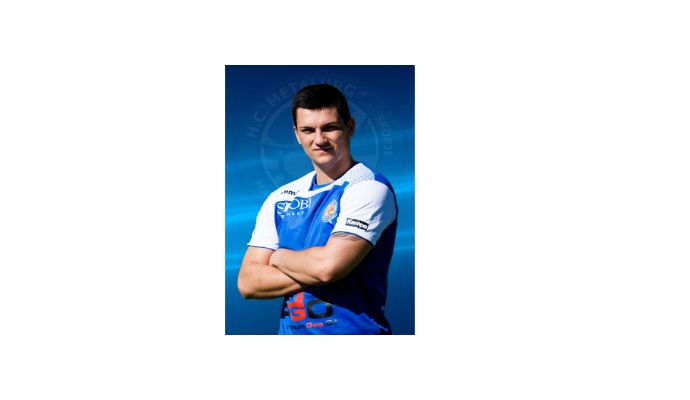 Photo: rkmetalurg.mk
Written by: Rasmus Boysen
Darko Dimitrievski was to spare in RK Metalurg Skopje, and has instead returned to his childhood club, RK Borec.
The 23-year-old Macedonian left back Darko Dimitrievski has now found his new club. He returned after several years abroad to Macedonia this summer. He signed a contract with the Macedonian top club RK Metalurg Skopje, but lack of playing time has made him join his chilldhood club, RK Borec, which just as RK Metalurg Skopje participates in the strongest Macedonian league.
He left RK Metalurg Skopje, after the club signed the 26-year-old Serbian left back Miloš Dragaš on a 2-year contract, after only 2 months.
Despite Darko Dimitrievski's only 23 years of age he has already played in RK Borec, RK Vardar Junior, RK Kumanovo and RK Metalurg Skopje in Macedonia, Qatar Sports Club in Qatar, BM Puerto Sagunto and CB Ademar León in Spain, and last season in Csurgoi KK in Hungary.
The 194 centimeters tall shooter has been a part of the youth national team of Macedonia, and is now in the considering for the Macedonian national team.
Fact box:
Name: Darko Dimitrievski
Date of birth: 16.05.1993
Height: 194 cm
Weight: 90 kg
Clubs:
Youth clubs:
RK Borec, Macedonia
MRK Vardar, Macedonia
Senior clubs:
2011-2013: RK Kumanovo, Macedonia
2013-2014: Qatar Sports Club, Qatar
2014: BM Puerto Sagunto, Spain
2014-2015: CB Ademar León, Spain
2015-2016: Csurgói KK, Hungary
2016: RK Metalurg, Macedonia
2016- RK Borec, Macedonia