
17:03 05-September-2017
Gottfridsson out for months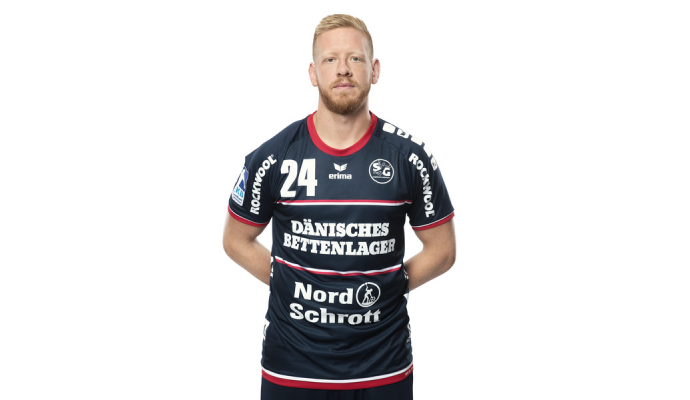 Photo: sg-flensburg-handewitt.de
Written by: Rasmus Boysen
The Swedish back court player of SG Flensburg-Handewitt, Jim Gottfridsson, has to undergo a surgery and is out for around four months.
In the first leg of the Bundesliga match between SG Flensburg-Handewitt and Rhein-Neckar Löwen last Sunday the 25-year-old Swede Jim Gottfridsson got an injury after an unfortunate collision with the opponent Mads Mensah Larsen.
The extensive investigations at the DIAKO Flensburg today have resulted in a crack of the anterior syndesmosis band in the right lower limb of Gottfridsson. Already tomorrow, Jim Gottfridsson will undergo the necessary surgery in the Flensburg hospital, carried out by SG team doctor Thorsten Lange.
SG Managing Director Dierk Schmäschke in a press release of SG Flensburg-Handewitt: "I am incredibly sorry for Jim. This is a serious blow for him personally and also for us as a club. I wish him the fastest possible cure."
With four months until the European Championship 2018 in January in Croatia, it is uncertain if he at that time will be fit for fight.