Brännberger stays with Swiss champions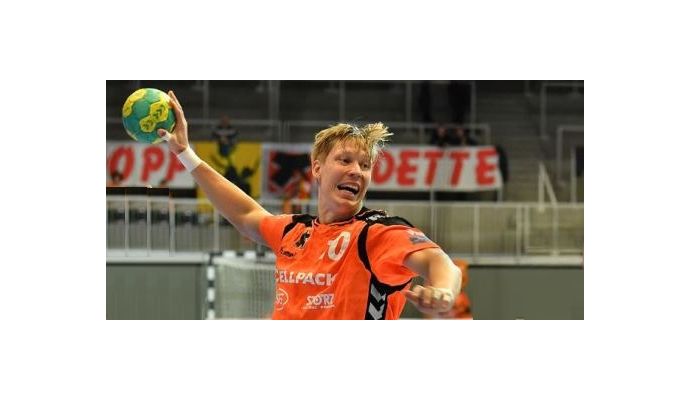 Photo: kadettensh.ch
Written by: Rasmus Boysen
Christoffer Brännberger has extended his contract with the Swiss champions Kadetten Schaffhausen.
The 26-year-old Swedish line player Christoffer Brännberger has extended his contract for two further seasons with the Swiss champions and Champions League participants Kadetten Schaffhausen to the summer of 2019. The 200 cm big and 105 kg heavy line player has been playing for two years with the reigning Swiss champion.
Before his engagement with Kadetten Schaffhausen Brännberger had played at the Norwegian clubs Haslum HK and Runar IL as well as at the Swedish club Skånela IF.
Manager Gabor Vass about the extension: "It was very important for us to keep the team together. Christoffer Brännberger is a very important building block in our defense. I hope he is spared injuries."
Christoffer Brännberger is very pleased: "I am very happy to continue playing in Schaffhausen. We have a very good climate in the team and I think we can achieve a lot of good things in the near future. Now all my attention is on the playoffs! "
President Giorgio Behr has said: "This is another important mosaic in the construction of an internationally competitive team for the coming years. Christoffer Brännberger complements himself with his colleagues in the defense center as well as in the offense as line player and gives the coach so more options."
Source: Kadettensh.ch