Birkefeldt and TTH continue cooperation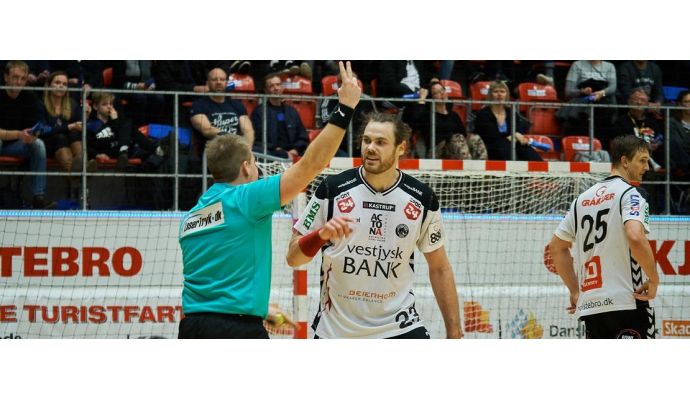 Photo: tthholstebro.dk
Written by: Rasmus Boysen
The Danish right-back Simon Birkefeldt has extended his contract with the Danish vice-champions TTH Holstebro.
TTH Holstebro and the 26-year-old Danish right-back Simon Birkefeldt have extended the cooperation with two years to the summer of 2019.
Head coach of TTH Holstebro Patrick Westerholm is very pleased with the extension:
"In my first season at the club Simon was still plagued by a heart concussion, but he is no longer - and it shows. There has been a rising curve of his game, and he is among other things become more scoring secure. It is perfect for me as a coach to have two such different right backs as Simon and Peter Balling. Besides, Simon a guy who contributes a lot to the social and club-related in the squad. It is also important," he states in a press release from TTH Holstebro.
For Simon Birkefeldt it has not been a difficult decision to continue in TTH Holstebro:
"When we talk about Denmark, there is no place I would rather play than in TTH. I started my fourth season at the club and has settled in well, also in the city where I have good friends. So no, it was not a difficult choice."
The former Danish youth national player came to TTH Holstebro from Århus Håndbold in 2013.