
19:34 15-September-2016
Blaz Janc: Top 5 club or Celje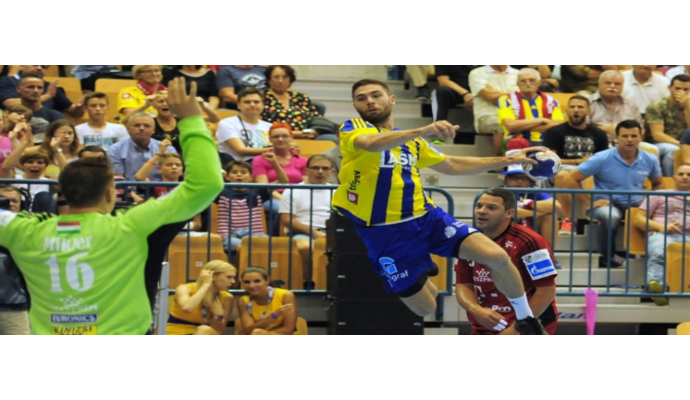 Photo: rk-celje.si
The 19-year-old Slovenian right wing of RK Celje, Blaž Janc, is a popular and sought-after player with a great future.
In an interview with the homepage of RK Celje the Slovenian national player talks about his future. He will move to a top 5 club in the world or stay in Celje:
"The fact is that I am not interested it anything other than the five the best clubs in the world. In Celje I have all I need. A good coach, an excellent start and good conditions for the exercise. So far we have played the domestic championship, the Slovenian Cup and the Champions League. In this season we are a part of the regional SEHA league, we play the Champions League, followed by the extension of the national championship and cup. Opportunities to play great and very difficult matches are those thing, which I believe will make me even better. Five best clubs? It is my belief that they are Kielce, Veszprem, Paris Saint Germain, Kiel and Barcelona."
The ambitious player would like to play in Celje throughout his entire career, if it were possible:
"I would stay until the end of my career in Celje, if it would only has been possible. I'm ready for the challenge abroad, and if I need to go, I'll go. This is a natural process."
According to rumors from the German handball podcast Kreis Ab has the Polish club Vive Tauron Kielce signed the Slovenian right wing from next season to replace the German national player Tobias Reichmann, who leaves the Polish champions to join MT Melsungen next season.
The 19-year-old Slovenian right wing of RK Celje, who the Slovenian national coach Veselin Vujovic chose for the Olympics instead of Gasper Marguc, had an amazing tournament in Rio.
In Kielce he will possibly come to form a duo with the 21-year-old Serbian right wing Darko Ðukić.
Fact box:
Name: Blaž Janc
Date of birth: 20.11.1996
Nationality: Slovenian
Position: Right wing
Height: 185
National caps: 10 (44 goals)
Clubs:
2012-?: RK Celje, Slovenia