
14:15 14-September-2016
85% risk of Rutenka-retirement!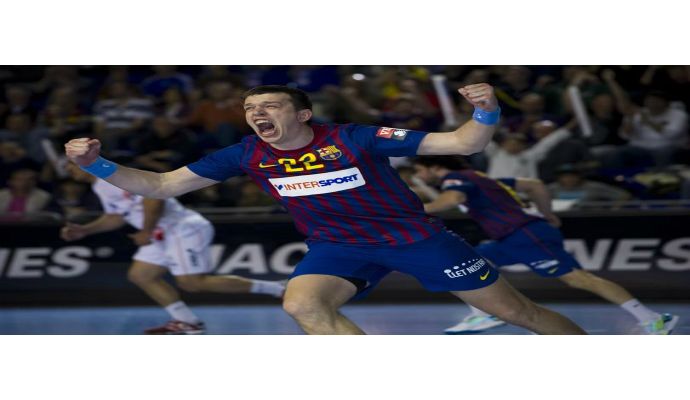 Photo: fcbarcelona.com
Written by: Rasmus Boysen
The 35-year-old Belarusian left back Siarhei Rutenka says there are 85 percent risk that he retires.
Last season the Belarusian left back Siarhei Rutenka began with the Qatari club Lehkwiya SC. By mutual agreement they terminated the contract in December 2015. Rutenka played the European Championship with Belarus in Poland in January, and finished the season with the Belarusian club SKA Minsk, but now he is a free agent again.
The handball legend of Belarus, Rutenka, pronounced the following to the Belarusian media by.tribuna.com:
"If I continue to play, it is likely to be abroad. If not, then I will finish my career and stay at home. The chances of a continuation of my career is 15 percent. Now we are in September, and the teams are almost in top form. Every day the chances of finding a new club are less. In the coming months everything will be solved, maybe even earlier. I want a clarification," Siarhei Rutenka stated.
Fact box:
Name: Siarhei Rutenka
Date of birth: 29.08.1981
Nationalities: Belarusian/Slovenian/Spanish
Position: Left back (line player)
Height: 198 cm
Weight: 100 kg
Caps:
Belarus: 65 (421 goals)
Slovenia: 56 (308 goals)
Clubs:
1988–2000: Arkatron Minsk, Belarus
2000–2001: RK Velenje, Slovenia
2001–2005: RK Celje, Slovenia
2005–2009: BM Ciudad Real, Spain
2009–2015: FC Barcelona, Spain
2015–2015: Lekhwiya SC, Qatar
2016-2016: SKA Minsk, Belarus
Read about the biggest names on the free agent list this season here.
Siarhei Rutenka is the ninth most expensive player of the world of all time. See the list here.
Rutenka is the most expensive player in the history of RK Celje. Read more here.