Bielecki continues in Kielce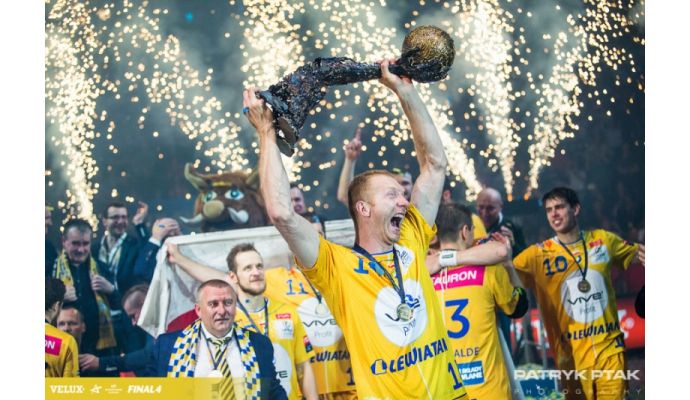 Photo: vtkielce.pl
Written by: Rasmus Boysen
The former Polish national player, Karol Bielecki, extends his contract with Vive Kielce with 2 years to the summer of 2019.
After the Polish legend Sławomir Szmal yesterday extended his contract with the Polish champions Vive Kielce (read more here), another Polish legend Karol Bielecki today announced, that he continues with the Polish Champions League winners.
"In total I already spent ten seasons in Kielce. I am glad that I can still be on the floor for two more seasons. I feel strong enough yet to present level, I need in a team like Vive Kielce. I am proud to represent the colors of the club," states the 35-year-old left back in a press release from Vive Kielce.
The President of Vive Kielce, Bertus Servaas, is also happy about the extension: "I think Karol is a role model for many young athletes. In his career he proved what he is capable of. He is a man of amazing character."
Karol Bielecki started his career in Vive Kielce before playing abroad in SC Magdeburg and Rhein-Neckar Löwen for 8 years. In 2012 he returned to his current club. Last season he won the Champions League with Vive Kielce. On the national team he has played 252 caps and scored 946.