Former Macedonian national player to Ferndorf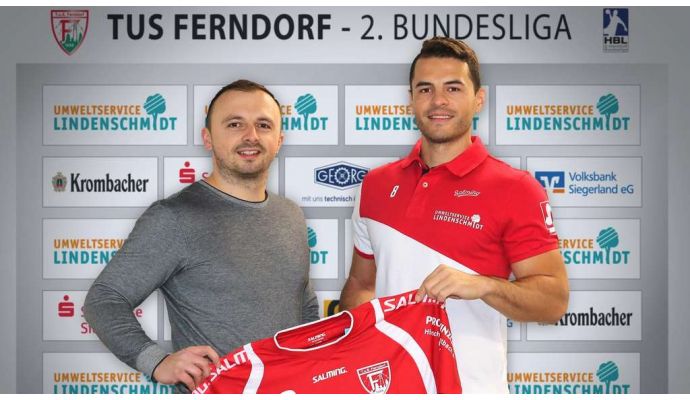 Photo: tus-ferndorf.de
Written by: Rasmus Boysen
The 32-year-old former Macedonian national player, Nikola Stojčevski, has signed a contract with the German 2. Bundesliga club TuS Ferndorf for the rest of the season.
Press release from TuS Ferndorf:
TuS Ferndorf has responded to the injured mines of the last weeks and months and has signed Nikola Stojčevski for the rest of the season. The 32-year-old right-hander is to occupy the playmaker position, but is flexible because of his speed and technical skills.
Stojčevski has recently played in the first league in Sweden for HK Drott and has gained international experience. Among other things, he has played 24 caps for the Macedonian national team, played in the European Championships in Denmark in 2014 and played with his former club Metalurg Skopje in the EHF Champions League.
"I look forward to the new challenge in Ferndorf. The sporty concept convinced me and the team definitely has potential. I will do everything I can to help the team and the club to stay in the 2. Bundesliga," said Nikola Stojčevski after the signing of the contract at the TuS.
Mirza Sijaric, Sporting Director of the TuS Ferndorf, once again made it clear that a quick shot was not an option for the transfer of players in the current situation. All components had to fit together and this is now the case with Nikola. "We are pleased with Nikola's commitment. He will help us not only in the current situation, but he is definitely a reinforcement for us and with his experience can lead the young players excellently. "