Aguinagalde stays in Kielce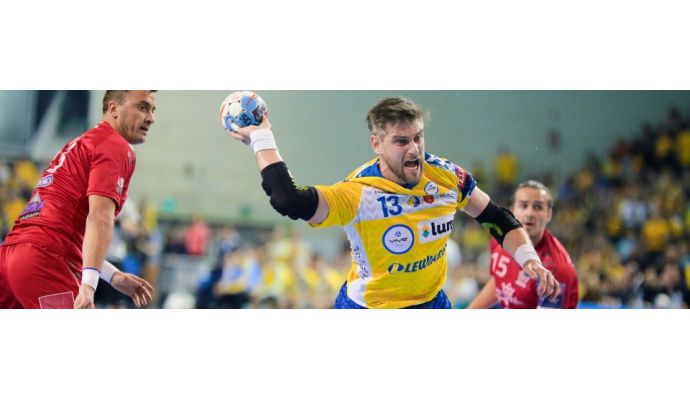 Photo: https://kielcehandball.pl/
Written by: Rasmus Boysen
The Spanish national player Julen Aguinagalde has extended his contract with Vive Kielce.
The 36-year-old experienced Spanish line player, Julen Aguinagalde, has extended his contract with the Polish champion Vive Kielce for another season to the summer of 2020.
The Spanish national player arrived in Poland from Atletico Madrid in 2013 and has since won the Champions League and all Polish titles with the club.
Besides Julen Aguinagalde also Alex Dujshebaev (2022) and Mateusz Jachlewski (2020) have extended their contracts with Kielce.
Earlier this week Vive Kielce announced the signing of the Croatian national player Igor Karacic (read more here).