
12:19 01-September-2017
Danish champions keeps head coach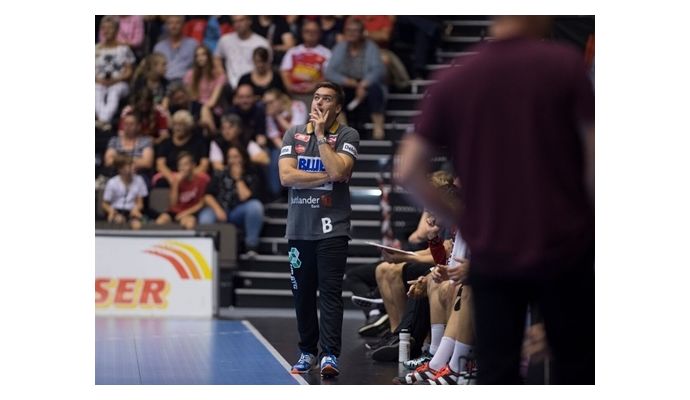 Photo: Aalborghaandbold.dk
Written by: Rasmus Boysen
The Danish champions Aalborg Håndbold has extended the contract with the head coach Aron Kristjansson.
Press release from Aalborg Håndbold:
Head coach Aron Kristjansson has signed an extension for another year, so the current contract expires on 30 June 2019.

"Aron Kristjansson already showed in the first season that he can develop young players and at the same time get results, of course, I here think of the Danish Championship. We are therefore very pleased that it was possible to keep a head coach capacity like Aron in the club for the next two seasons," says Jan Larsen, Director of Aalborg Håndbold.

"I am very pleased to have the future in place and look forward to continuing the positive development of the team in the coming seasons. Aalborg Håndbold has great aspirations to constantly be at the top of the Danish league and to be in Europe, and it fits well with my own ambitions, says Aron Kristjansson in the press release.
The Icelandic coach, who also as a player played in Denmark in Skjern Håndbold, has besides Aalborg Håndbold also coached the Icelandic club Haukar, the Icelandic national team, the German Bundesliga club TSV Hannover-Burgdorf and the Danish club KIF Kolding-København.
Aalborg Håndbold participates in this years EHF Champions League as Danish champions.