Kielce signs Spanish national player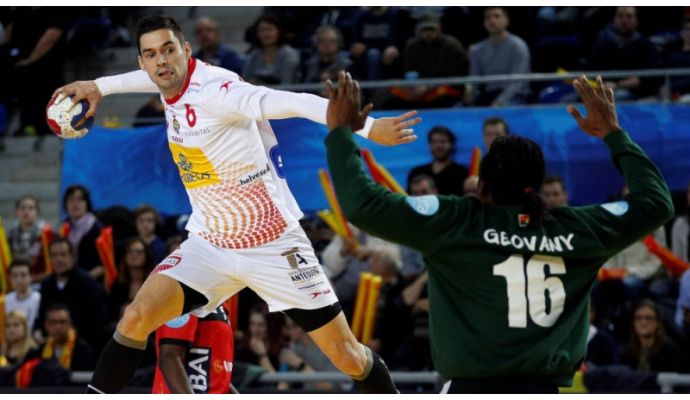 Photo: vtkielce.pl
Written by: Rasmus Boysen
The Champions League winners from Poland, Vive Tauron Kielce, has signed a 3-year contract with the Spanish national player Angel Fernandez Perez from the summer of 2018.
The 28-year-old Spanish national player and current left wing of the Spanish top club Naturhouse La Rioja, Angel Fernandez Perez, joins Vive Tauron Kielce when his contract with the Spanish club expires in the summer of 2018 on a 3-year contract to the summer of 2021.
"I am very pleased that we were able to come to terms with a very talented player. Angel Fernandez Perez is a full-time representative of a strong Spanish national team. A player well trained technically and award a large number of goals," says the President of Vive Tauron Kielce, Bertus Servaas, in a press release.
Angel Fernandez Perez started his career in the Spanish club Teka Cantabria and has also played in CD Torrebalonmano before he joined his current club Naturhouse La Rioja in the summer of 2013. He participated in the World Championship in France in January.
Angel Fernandez Perez replaces Manuel Štrlek, who leaves Vive Kielce in the summer of 2018 (read more here).