Rumor: Another Kielce-signing!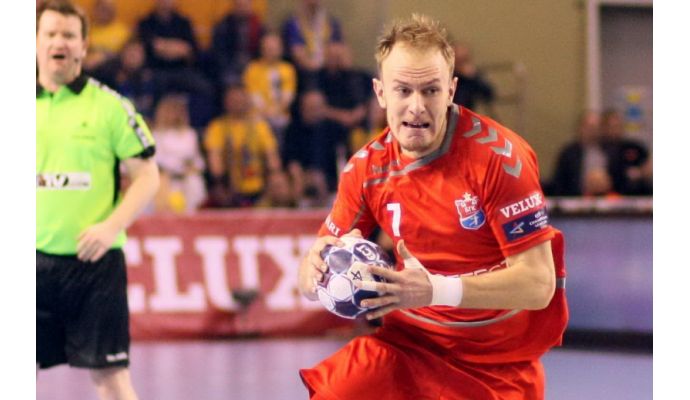 Photo: bgk-meshkova.com
Written by: Rasmus Boysen
The Polish champions Vive Kielce is apparently not finished reinforcing the roster. The 21-year-old Belarusian playmaker Artsiom Kulak allegedly joins the club in 2019.
After the big press conference yesterday, where the Polish champions Vive Kielce among others revealed the signings of Luka Cindrić, Arkadiusz Moryto, Ángel Fernández Pérez, Artsem Karalek, Andreas Wolff and Nicolas Tournat and the extension of the contracts of the head coach Talant Dujshebaev, line player Julen Aguinagalde and playmaker Dean Bombac (read more here), the ambitious chairman of the club, Bertus Servaas, announced that another signing of the club will be published next week.
According to the Polish website SportoweFakty is it about the 21-year-old Belarusian national player Artsiom Kulak. The Belarusian playmaker, who currently plays with the Belarusian champions BGK Meshkov Brest, in March extended his contract with the club to the summer of 2019 (read more here).
As part of the youth national team of Belarus togehter with Artsem Karalek, who was announced as new Vive Kielce player at yesterdays press conference, Artsiom Kulak became 6th at the World Championship 2015 in Brazil. While Karalek leaves French St. Raphaël Var to join Vive Kielce in 2018 Artsiom Kulak according to the Polish newspaper joins Vive Kielce in 2019.
At that time he is destined to replace the current back court player of Vive Kielce, Mariusz Jurkiewicz, who in February 2019 becomes 37 years old and whose contract with Vive Kielce expires at the end of the 2018/19-season.