5th coach in a year in Zagreb!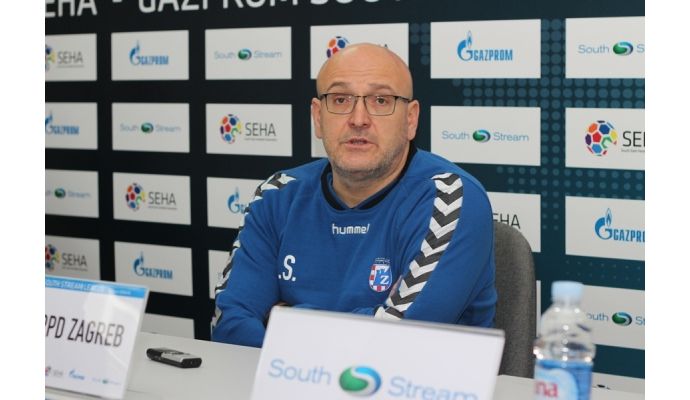 Photo: rk-zagreb.hr
Written by: Rasmus Boysen
The Croatian champion RK Zagreb has a new head coach - the 5th head coach of the club in a year!
In a press release today the Croatian champion and Champions League participant RK Zagreb announced, that an agreement was concluded between the head coach Kasim Kamenica. The Bosnian coach, Kamenica, leaves RK Zagreb with immediate effect after only six months.
"We want to thank Kamenica the demonstrated effort and maximum professionalism in performing an extremely demanding function. Mr. Kamenica accepted a complex task at the very end of last season, after which he spent us through the preparatory cycle and introduced us into a new season in which, unfortunately, the results and the performance were not in line with the expectations of the management of the club," said chief manager of the club, Božidar Jović, in a press release.


The Fantasy Women's Handball World Championship 2017. At least 200 Euro in prizes! Click here to read more.

The Croatian handball legend Zlatko Saračević replaces Kasim Kamenica as new head coach of the club. He was presented on a press conference in Zagreb today. He is currently assistant coach Lino Červar in the Croatian national team.
Zlatko Saračević was as a player one of the best of the world. The former left back of Yugoslavia and Croatia won the World Championship 1986 in Switzerland and the Olympic Games in Atlanta 1996. He was the assistant coach of RK Zagreb from 2010 to 2015.
Kasim Kamenica took over Zagreb in May, and before that on the bench was Slavko Goluza for less than a month. He replaced Silvio Ivandija in April. Ivandija arrived in October 2016 instead of Veselin Vujovic. For RK Zagreb, Saračević will be the fifth coach in a year.
RK Zagreb has had a bad beginning of the season. The club has only managed to get 2 points in 8 matches in the Champions League.