Rumor: Karačić stays in Vardar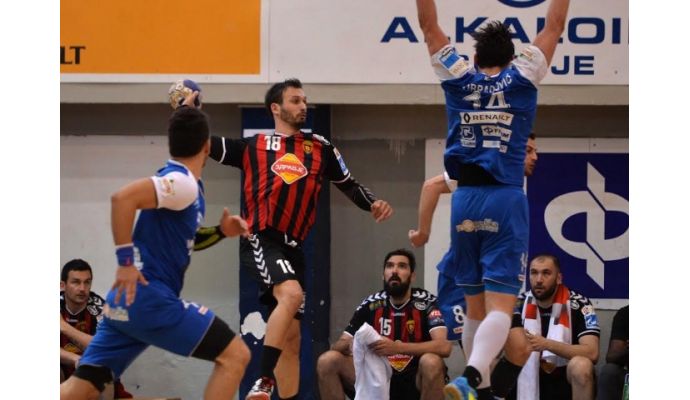 Photo: rkvardar.mk
Written by: Rasmus Boysen
According to the Macedonian handball website 24rakomet.mk Igor Karačić stays in RK Vardar.
After the disappointing defeat against the rivals of RK Metalurg yesterday, the fans of RK Vardar happily allegedly look forward to good news.
The 28-year-old Croatian national player Igor Karačić has allegedly decided to extend his contract with the Macedonian champions RK Vardar. Although last season there was allegedly interest from Hungarian champions Telekom Veszprém, the Croatian playmaker stays loyal to RK Vardar, which he joined from the Bosnian club RK Bosna Sarajevo in the summer of 2012.
Igor Karačić has played 49 caps and scored 121 goals for the Croatian national team. At the 2016 European Championship in Poland he won a bronze medal.