Ilija Brozovic to Die Recken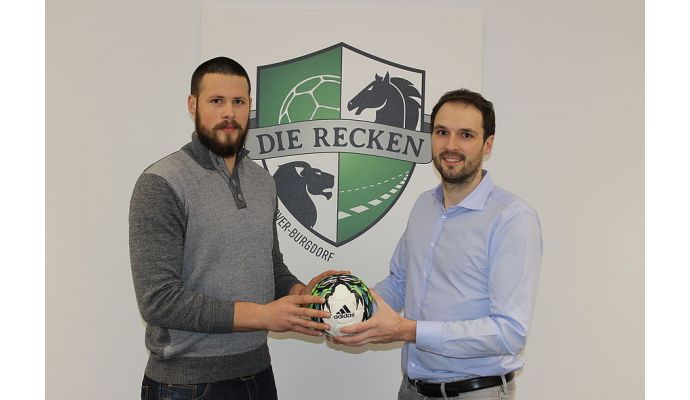 Photo: die-recken.de
Written by: Rasmus Boysen
The 25-year-old Croatian national player, Ilija Brozović, has signed a 3-year contract with TSV Hannover-Burgdorf from next season to the summer of 2020 to replace Erik Schmidt.
The ambitious German Bundesliga club TSV Hannover-Burgdorf has after the signings of Pavel Atman (from Meshkov Brest, Belarus) and Evgeni Pevnov (from VfL Gummersbach, Germany) brought another transfer from the season 2017/18. Ilija Brozović is the 3rd new player. The Croatian national player changes from THW Kiel and has signed a contract until 30.06.2020.
"Ilija is a very strong player who will strenghten us in defense and attack. He can play the position inside the block and there will be a very good option for us. He also has the right skills at the front, which will do us good," head coach Jens Bürkle states in a press release.
For the 195 cm large line player there are several reasons for the move:
"First of all, I wanted to stay in Germany, because I feel very comfortable here and can now speak quite well. In addition, DIE RECKEN have a very good team and Hannover is from my point of view an association with great ambitions. "
The Croatian national player joined THW Kiel last season in January 2016, when his current club HSV Handball went bankrupt
"I'm looking forward to the season, so I can continue to be an alternative for the Croatian national team," says Brozović, who is in his position of great competition by Kresimir Kozina, Marino Marić and Željko Musa.
"Ilija has proved his class with all previous clubs. We are convinced that he will help us establish ourselves permanently among the top ten teams in the strongest league in the world, "says Benjamin Chatton, managing director of TSV Hannover-Burgdorf.
Clubs of Ilija Brozovic: RK Metkovic (until 2011), RK Zagreb (11-15), HSV Handball (15-16), THW Kiel (16-17).