Yves Kunkel leaves Balingen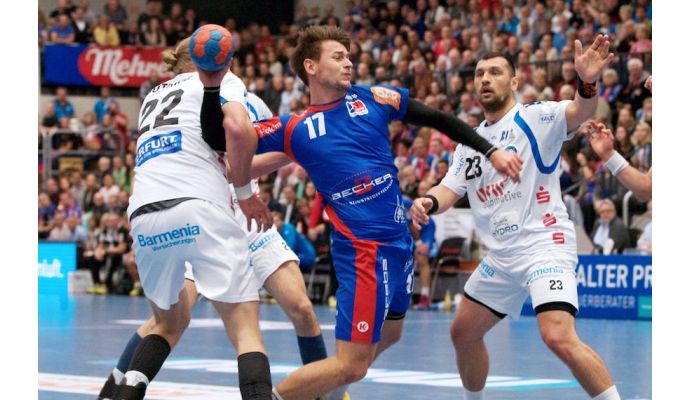 Photo: www.h-bw.de
Written by: Rasmus Boysen
One of the most talented left wings of the world, the 22-year-old German Yves Kunkel, leaves the German Bundesliga club HBW Balingen-Weilstetten at the end of the season.
Press release from HBW Balingen-Weilstetten
Yves Kunkel will leave "Die Gallier von der Alb"
Left wing Yves Kunkel will leave HBW Balingen-Weilstetten at the end of the season. The 22-year-old right-hander told his CEO Wolfgang Strobel yesterday.
"Yes, we would have liked to go to the next season with Yves, but after he has decided so early, we have to accept this decision," Wolfgang Strobel regrets that his current top scorer has decided to leave HBW before the conclusive conversations. "Yves is looking for a new challenge that we could not offer him. On the other hand it is good that he has informed us so early. We have enough time now to find a successor and a counterpart to Tim Nothdurft for the position, " explained the Balingen Managing Director, and he is sure that Kunkel will do everything he can to keep the HBW Balingen-Weilstetten in the Bundesliga together with his team mates until the end of the season.
The native Saarlander changed from Minden to the Gallier of the Albs in 2015, because on the one hand GWD relegated and on the other hand, in order to develop with the "Schwaben". This is what happened to him especially in the current season under coach Rúnar Sigtryggsson. With 71 goals in twelve games he is fifth in the current top scorer list and by far the best left wing of the league.
The HBW Balingen-Weilstetten wishes Yves Kunkel all the best on his way and much success in the future.