Rumor: Göppingen interested in Bitter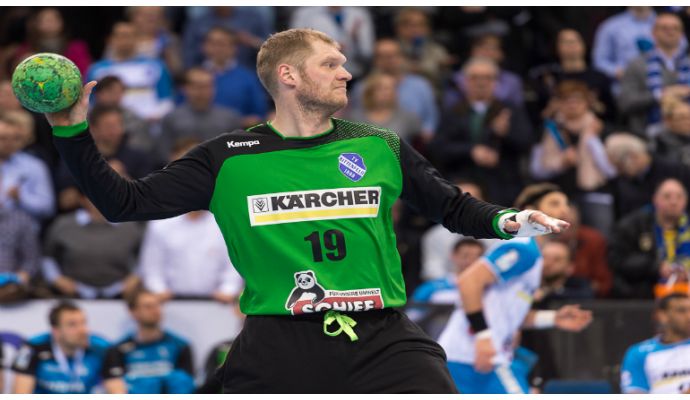 Photo: tvb1898.de
Written by: Rasmus Boysen
Frisch Auf! Göppingen is allegedly interested in the German goalkeeper of TVB 1898 Stuttgart, Johannes Bitter.
According to information from Stuttgarter Nachrichten is Frisch Auf Göppingen interested in the former German national player, the 34-year-old Johannes Bitter, who joined TVB 1898 Stuttgart in the middle of last season, when HSV Hamburg went bankrupt.
Bitter signed a contract until the summer 2017 in Stuttgart after the forced departure of HSV Hamburg. There has been no news of an extension of the contract so far, and according to informations from the German newspaper talks have already been held between the goalkeeper of TVB Stuttgart and Frisch Auf Göppingen.
Although the Slovenian goalkeeper, Primoz Prost, has a contract with Frisch Auf! Göppingen until 2018, the contracts of the two other goalkeepers Daniel Rebmann and Bastian Rutschmann runs out after this season.
The CEO of TVB 1898 Stuttgart, Jürgen Schweikardt, wants to keep Bitter beyond the season, but says to Stuttgarter Nachrichten that it'll be difficult:
"It will be just as difficult as last year. If big clubs come with great offers and Jogi (Johannes Bitter, red.) want to play in the Champions League, it will be difficult for us. If he has other priorities, I see very good opportunities for us. "