
09:05 02-September-2017
Philipp Müller is out for weeks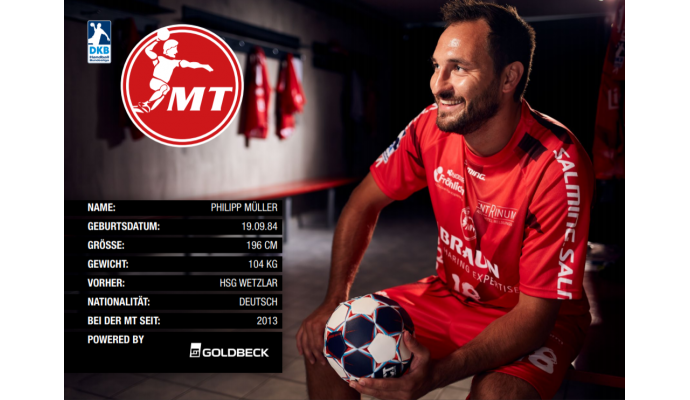 Photo: MT-Melsungen.de
Written by: Rasmus Boysen
The experienced left back of MT Melsungen, Philipp Müller, incurred an injury against VfL Gummersbach.
Bad news for the ambitious German Bundesliga-club MT Melsungen. HNA.de reports, that the clubs important 32-year-old backcourt player Philipp Müller is out for six to eight weeks with a shoulder injury.
The German left back got a AC joint blast in the left shoulder in the home game against the VfL Gummersbach thursday. Müller had been tackled in the 15th minute by Gummersbacher Josef Pujol. After this, the veteran could no longer be used. "I had strong pains in the arm," explained Müller to HNA.de after the game.
Tomorrow the Melsungers will be playing away against the promoters of the German Bundesliga, TV Hüttenberg, at 12.30.