Max Staar is promoted in GWD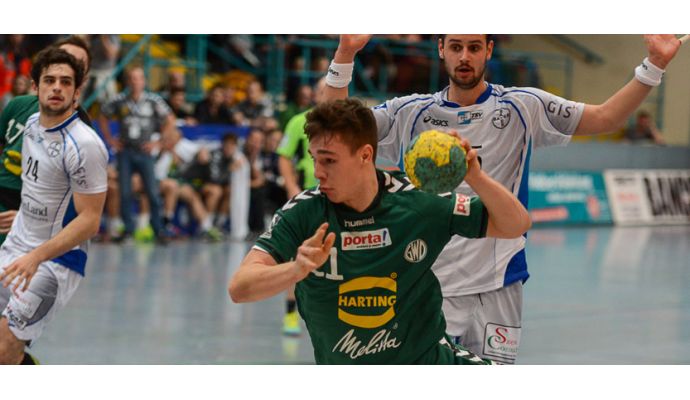 Photo: GWD-minden.de
Written by: Rasmus Boysen
The German Bundesliga club GWD Minden has signed a contract with the German youth national player Max Staar from next season.
The 19-year-old talented German right wing, Max Staar, has signed a 2-year pro Bundesliga-contract with GWD Minden from next season to the summer of 2019.
A further youth player of GWD Minden has thus succeeded in leaping from the junior squad to the elite. "We see great potential in him and we are confident that he will play an important role at GWD in the future", says Sports Director of the club, Frank von Behren.
Max Staar started his career in TV Großwallstadt and came to GWD Minden in February 2015. He replaces Tim Roman Wieling, who next season joins the 3. Bundesliga club TSV Bayer Dormagen.